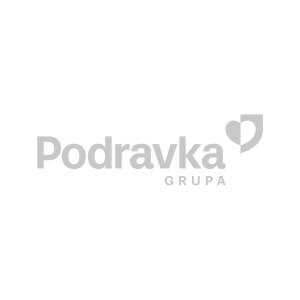 Podravka products are a unique combination of tradition, which recognizes and respects local and regional flavours, and modernity, which follows trends and technological achievements
Always with heart!
Thanks to the trust of our consumers, Podravka has become the food brand no.1 not only in Croatia but also throughout the region.
Our products under the brand Podravka, with high standards of quality, are characterized by fast and simple preparation leaving the space for culinary imagination.
By continuously expanding the product assortment we are adapting to the needs of the market and our consumers. Respecting tradition, and in combination with the most modern methods and the latest technological achievements, we set standards and create the latest trends.
Food brand no.1 in the region
Podravka gellatine stocks
Podravka soups
All Podravka soups, created and produced from the heart, offer the consumer the true taste of homemade soup. With more than 60 years of tradition, Podravka soups are trusted by consumers. Following the newest nutritional trends ensures that the product line is regularly updated. All those who love clear, cream or rich soups can find their favourite flavour in the broad, diverse product line of Podravka soups.
Podravka condiments
Natural and quality supplement to the meal, Podravka's delicious and aromatic condiments are an obligatory product in every kitchen. Whether used next to a barbecue meat, potato or pasta, practical and simple, they will improve the taste of your every meal. Ajvar, mustard, ketchup and horseradish go well perfectly with many meals and are therefore often used as one of the ingredients in cooking. With their rich and diverse asortment, they have become today obligatory victuals of any modern family.
Podravka vegetables
Of recognizable domestic flavours, prepared according to original recipes, vegetable products are a perfect selection of all the fans of delicious and quality vegetables. Sterilized and pickled vegetables can be used throughout the year, while their nutritional value does not change significantly. Picked at the most appropriate moment, and prepared without additives, Podravka vegetables are used for salads, side dishes, sauces, stews and sandwiches. Frozen vegetables is prepared from carefully selected types of the finest quality vegetables, they are already sliced and ready for preparation.
Podravka fruit products (jams, compotes, honey)
Carefully prepared from fine quality, fresh and optimally ripe fruit, these products are distinguished by a characteristic aroma, flavour and colour, without artificial colours and sweeteners. Podravka's Plum jam is a product of recognizable quality and it carries the label "Originally Croatian", and particularly big amount of fruit and little added sugar provide it with an exceptionally rich taste. The jam is produced according to an original domestic recipe since 1975 and as such it is unique in the world. Podravka fruit products are the finest taste of nature.
Podravka mashed potatoes
It only takes a few minutes to prepare this practical and delicious product. Enrich your meal with Podravka mashed potato, because besides using it as a side-dish, you can also use it for preparation of souffles, croquettes, for thickening stews or as an addition to minced meat when preparing steaks. It is intended for all those wanting for something fast and very tasty, for those who like to cook but are always short of time.
Podravka meat products and ready-made meals
Next to the wide range of traditional and modern flavours - pates, ready-made meals, meat sauces and slices - they are a fast and delicious meal in any occasion. They are enriched with special mixture of spices that provide every product with a characteristic and recognizable aroma, for supreme enjoyment in any occasion, for a fast dinner or a sudden visit from friends.
Podravka tomato products
Tomato is an obligatory product in the Mediterranean cuisine, and it goes well with a series of victuals. Tasty, delicious and natural meals from Mediterranean cuisine contribute to your health, enable creativity in preparing food and enjoyment in the finest fruits of nature. Owing to exceptionally rich and diverse range of products, Podravka tomato products are included among obligatory victuals of modern diet.
Podravka sauces
Podravka tomato sauces are prepared according to the true domestic recipe, and provide your meal with a full and rich taste, pleasant aroma and enticing colour. Rich assortment of Podravka sauces encourages your creativity in preparing traditional and modern meals, and their diversity enables everyone to find their favourite flavour. You can enrich your favourite meals with a touch of Mediterranean cuisine, one of the favourite cuisines of the world.
Podravka flour
Regardless of which meal you prepare, pastry will be tastier, crunchier, and more aromatic if you choose the most appropriate flour. Careful selection of the type of cereals and treatment of grains with modern machinery are a guaranty of recognizable, high quality of Podravka flours. The offer includes a wide range of mill products, and depending on the contents of minerals, flours are also sorted by type and have a wide application in daily use.