Salsa, the irreplacable sauce originating from the Mediterranean, has been finding its place in the various cuisines all over the world, step by step.
Podravka's Salsa is a tomato sauce combined with peppers, carrots, onion and various spices.
Contains no preservatives no gluten. Rich in antioxydant lycopene. It's mild taste and high nutritive value makes it suitable for children. Combined with fish or meat, polenta, pasta, rice and potatoes, Salsa offers the ultimate gourmet experience!
Summary...
270 g of tomato • Combination of mild taste vegetables, without glutene and preservatives • A source of lycopene
Značajke proizvoda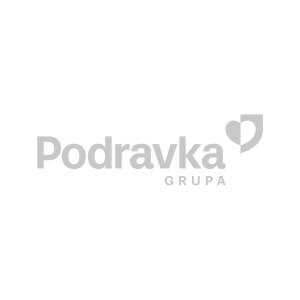 Preparation
Remove the lid and heat up the sauce in glass jar in microwave or empty the sauce into a pot and heat up on medium heat.
Storage: Store on the temperature up to 30 C, away from direct sunlight. Once opened keep refrigerated and consume within 4 days.
Shelf life: 24 months
Packaging: jar 410 g
Ingredients
diced tomatoes 65%, water, red pepper 12%, sugar, rice starch, extra virgin olive oil 1%, sunflower oil, dried onion, table salt, dried carrot, spices 0,5%, acidity regulator: citric acid
See similar products
BRAND
PRODUCT TYPE
MEAL
PREPARATION TIME
FLAVOUR
MAIN INGREDIENT
OTHER CHARACTERISTICS