Carefully grown and picked, even more carefully combined, bearberry leaf, green gold coins, birch leaf and green nettle have joined their forces to help you reduce urinary tract discomforts.
Every filter bag is in an aroma envelope thus preservin freshness. The drink has a distinctive herbal flavour, ready in only 10 minutes.
Nature power is by your side - do not despair!
Summary...
Mixture of medicinal herbs • Packed in an aroma envelope
Značajke proizvoda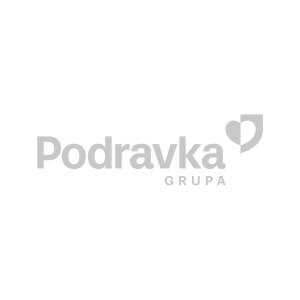 Preparation
pour the filter bag with 2 dl of hot water and cover. After 10 minutes remove the filter bag. Sweet to taste.
Storage: in a dry place.
Shelf life: 24 months.
Packaging: 20 filter bags in an aroma envelope per 1,5 g/net 30 g.
Ingredients
bearberry leaf 30%, green gold coins 25%, 25% birch leaf, green nettle 20%.
See similar products
BRAND
PRODUCT TYPE
MEAL
PREPARATION TIME
FLAVOUR
MAIN INGREDIENT