Lots of fresh tomatoes are used for preparing the sauce: a jar (410 g) of this sauce rich in lycopene contains even 270 g of tomato!
Complemented with button mushrooms, onion and finely selected spices, it makes an ideal topping for various kinds of pasta, rice or meat. No preservatives added, no gluten, that is why it is an excellent choice even for the most sensible palates. Suitable for vegetarians.
Summary...
270g tomatoes, without gluten and preservatives • Source of lycopen • Quick preparation for a full taste
Značajke proizvoda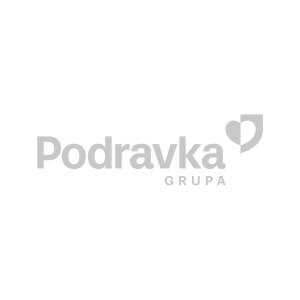 Preparation
Remove the lid and heat up the sauce in glass jar in microwave or empty the sauce into a pot and heat up on medium heat.
Storage: Store on the temperature up to 30 C, away from direct sunlight. Once opened keep refrigerated and consume within 4 days.
Shelf life: 24 months
Packaging: jar 410 g
Ingredients
diced tomatoes 50%, water, champignons 10%, tomato concentrate 4,7%, sugar, rice starch, table salt, extra virgin olive oil 1%, sunflower oil, dried onion 0,5%, spices 0,5%.
See similar products
BRAND
PRODUCT TYPE
MEAL
PREPARATION TIME
FLAVOUR
MAIN INGREDIENT
OTHER CHARACTERISTICS