A mixture of dried, finely ground herbs and fruit enriched with orange aroma and added aromatic seasonings of cinnamon and cloves.
Prepared beverage is of fine orange colour, with rounded irresistible aroma and taste. For its pleasant fruity taste, this tea is appropriate for any occasion.Due to its irresistible cinnamon aroma, this tea is very popular for relaxation in cold winter evenings.
Every filter bag is packaged in an aroma envelope, a special foil that preserves the freshness and aroma.
Summary...
Orange with cinnamon and cloves flavour • Tea for all occasions • Packed in an aroma envelope
Značajke proizvoda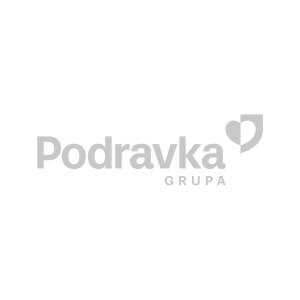 Preparation
pour the filter bag with 2.5 dl of boiling water and cover. Remove the filter bag after 8 minutes. Sweeten to taste. Cooled tea or tea with lemon can be served as a refreshing drink.
Storage: keep in dry place.
Shelf life: 24 months.
Packaging: 20 foil-wrapped tea bags per 2.5 g/net: 50 g.
Ingredients
apple pieces 35%, cinnamon bark 18%, rosehip 10%, flavouring 9,5%, liquorice root 5%, hibiscus flower 5%, chicory root 5%, malic acid 5%, clove flower 2%.
See similar products
BRAND
PRODUCT TYPE
MEAL
PREPARATION TIME
FLAVOUR
MAIN INGREDIENT
OTHER CHARACTERISTICS