Fruit tea Forest Fruit has a recognizable taste of continental and Mediterranean fruit and it provides a sense of relaxation and refreshment.
It contains high proportion of apple fruit and rosehip which are rich in fruit acids therefore it is not necessary to additionally sweeten the tea. It can be drunk warm as tea or cold as a replacement for common non-alcoholic drinks. Every filter bag is packaged in an aroma envelope, a special foil that preserves the freshness and aroma.
Summary...
Mix of continental and Mediterranean fruits • To be prepared with cold and hot water • Packed in aroma wrappings
Značajke proizvoda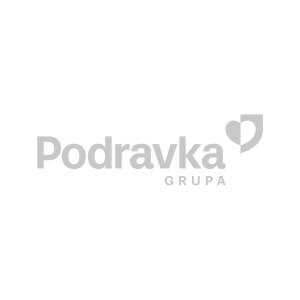 Preparation
pour the filter bag with 2.5 dl of boiling water and cover. Remove the filter bag after 8 minutes.
Storage: keep in dry place.
Shelf life: 24 months.
Packaging: 20 foil-wrapped tea bags per 2.5 g/net: 50 g.
Ingredients
hibiscus flower 45%, apple fruit 28%, rose hip 12%, black currant fruit 6%, forest fruit aroma 6%, elder fruit 2%, blueberry fruit 1%.
See similar products
BRAND
PRODUCT TYPE
MEAL
PREPARATION TIME
FLAVOUR
MAIN INGREDIENT
OTHER CHARACTERISTICS