Packed in recognizable blue as the Adriatic colour, Dalmatina sausage brings all tastes of Mediterranean classic sausages.
Prepared from carefully selected top quality pork and beef meat, complemented with spices, Dalmatina sausage is as easy as the easy Mediterranean mistral, bringing only one question: which combination to taste?
Summary...
Rounded taste and classical Mediterranean sausages smell
Značajke proizvoda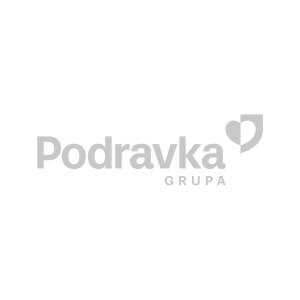 Preparation
serve as cold cut.
Storage: at 1°C to 7°C flowpack / at 1°C to 4°C -cold cuts.
Shelf life: 150 days – flowpack package, controlled atmosphere / 60 days – cold cuts, controlled atmosphere
Packaging: flowpack package – egal. 300 g and cca. 900 g; cold cuts - egal. 80 g
Ingredients
pork, salt, spices (contains mustard), dextrose, sugar, antioxidants: E316, E300, flavor enhancer E621, preservative E250, flavour, starter cultures. May contain soy. 100g of the product is made from 137g of meat.
See similar products
BRAND
PRODUCT TYPE
MEAL
PREPARATION TIME
FLAVOUR
MAIN INGREDIENT
OTHER CHARACTERISTICS