It is difficult to resist the natural harmony of tastes of these similar vegetables, especially when you know that the soup contains no artificial flavour enhancers, colours nor aroma.
The soup owes its round taste to a rich treasure of vegetables, finely selected spices and aromatic and chive.
In only few seconds you will have the finished soup, the result is a double gastronomic pleasure - round taste and interesting appearance.
Summary...
A true creamy pleasure • No flavour enhancers added • No colours added • No aroma added • Suitable for vegetarians
Značajke proizvoda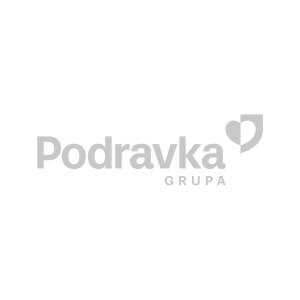 Preparation
empty the contents of the package into 600 mL of lukewarm water and 150 mL of cold water. Stir with a whisk until the soup boils. Simmer for 5 minutes stirring constantly.
Storage: in a dry place at room temperature.
Shelf life: 10 months
Packaging: 66 g
Ingredients
wheat flour, skimmed milk powder, dried broccoli 14%, corn starch, palm oil, table salt, sugar, yeast extract, dried onion 1,7%, dried cauliflower 1.1%, spices, chives. May contain eggs and celery.
See similar products
BRAND
PRODUCT TYPE
MEAL
PREPARATION TIME
FLAVOUR
MAIN INGREDIENT
OTHER CHARACTERISTICS