This tea is very popular among those who like to take care of their health. Cranberry pieces together with finely ground herbs and other fruit pieces are brought together in a ratio that makes an unforgetable aroma.
The berry fruit content adds this tea faboulous sweet-sour aroma. The tea can be consumed warm or cooled, as a substitute for other drinks,suitable for recovering the loss of liquids. Every filter bag is packaged in an aroma envelope, a special foil that preserves the freshness and aroma.
Summary...
Can be prepared with warm and cold water • Packed in an aroma envelope
Značajke proizvoda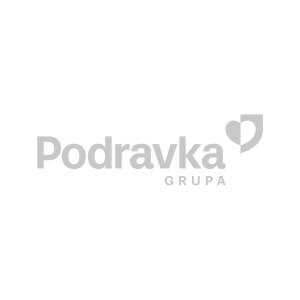 Preparation
pour the filter bag with 2.5 dl of boiling water and cover. Remove the filter bag after 8 minutes. Sweeten to taste. Cooled tea or tea with lemon can be served as a refreshing drink.
Storage: keep in dry place.
Shelf life: 24 months.
Packaging: 20 filter bags of 2 g in aroma wrapping/net: 40 g.
Ingredients
hibiscus flower 50%, apple 20.20%, blackberry leaves 10%, aroma 9.78%, acidity regulator malic acid 3.80%, black currant 2%, chicory root 2%, cranberry pieces 1%, rosehip 1%, black currant concentrate 0.22%.
See similar products
BRAND
PRODUCT TYPE
MEAL
PREPARATION TIME
FLAVOUR
MAIN INGREDIENT
OTHER CHARACTERISTICS