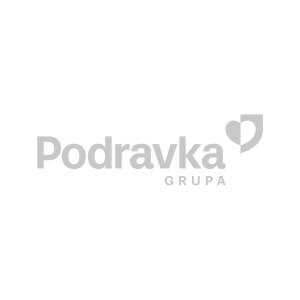 Ajvar squeeze mild
The packaging that (doesn't) makes a difference!
Your attention please! Practically perfect news is arriving from the world of ajvar. The most delicious Podravka ajvar is now available in new packaging that will be simply grabbed off the store shelves. Why? Because the elegant and innovative AJVAR SQUEEZE bottle stored upside down on its cap allows maximum use of the product, with less mess and more control in choosing the right amount. Once again, no room was made for preservatives or artificial flavors in this type of package either, while the taste is already known to be fantastic. Dare to use it for dishes such as sandwiches, burgers, fries, or hot dogs, and enjoy delicious new combinations. Check today to see if we're right, and thank us later!
Summary...
• 6 whole peppers in 310g • 100% original taste of Podravka Ajvar in a practical bottle • no preservatives • no-drip cap
You can use this pepper spread for its original purpose, as a side dish for grilled food, burgers, sandwiches, hot dogs, and sausages, or as an addition when preparing various sauces, stews, soups, etc.
Peppers (76%), eggplant (12%), sunflower oil, distilled white vinegar, tomato concentrate (2.6%), iodized salt, sugar, spices, hot peppers.
Storage: protect from direct light. After opening, store in the refrigerator for up to 10 days.
Shelf life: 2 years
Packaging: PP bottle, 310 g and 950 g
Nutritional values
| | |
| --- | --- |
| Energy value | 78 kcal / 325 kJ |
| Fat | = 4 g |
| - Saturated fats | = 0.3 g |
| Carbohydrates | = 8 g |
| - Sugars | = 8 g |
| Proteins | = 1.5 g |
| Salt | = 1.5 g |
| … | show all |
| Source: Podravka d.d. | Per 100 g of product |
See similar products
PRODUCT TYPE
MEAL
PREPARATION TIME
FLAVOUR
MAIN INGREDIENT
OTHER CHARACTERISTICS