Shepherd pie with tuna
- Recipe by coolinarika.com -
Shepherd cuisine with its romantic ingredients shall bring a breath of the past, and when serving this pie with potato and tuna fish use the antique bowls to bring the Mediterranean tradition to your dear guests.
75 min
Intermediate
6 persons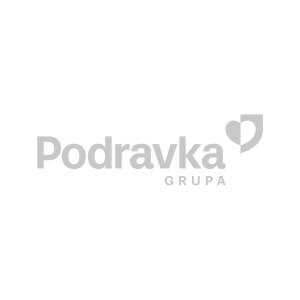 Preparation
Peel the potatoes and boil them in salted water.
Drain, run through a strainer, add butter, milk and 160 g grated gauda cheese.
Stir well and cover to remain hot.
Heat olive oil in a small frying pan, add finely chopped onion and fry on a medium-high heat.
When the onion becomes golden-yellow colour add celery stalks cut into slices and sauté for 1-2 minutes. Add chopped tomato, tomato puree, Vegeta and fry gently for 10-15 minutes, until all the liquid has evaporated and it had become dense.
Add strained beans and tuna, stir gently and transfer it to a greased fire-proof pan (Ø 20-26 cm).
Smooth the mixture and arrange on top the prepared puree.
Salt with the remaining grated cheese and put it in a pre-heated oven at 210 °C for ca. 20 minutes or until the puree gets its nice roasted golden yellow crust.
Serving: Serve hot.
Advice: The baking pan should be as narrow as possible and high at least some 10 cm so that the pie would preserve its succulence and rich fresh flavour.
Nutritional values
Energy

234 kcal

/

978 kJ

Total fat
27,13 g
Total carbohydrates
39,50 g
Diet fibres
9,64 g
Total proteins
30,83 g
Salt
3,10 g
Vitamin A
1.881,00 μg
Vitamin D
145,62 μg
Niacin
16,01 mg
Pantoten acid
1,19 mg
Potassium
1.285,21 mg
Calcium
292,52 mg
Phosphor
468,57 mg

…

show all

Per 100 g of product

Source: Podravka d.d.