Chicken liver parfait
- Recipe by coolinarika.com -
This is one of the carefully selected hors d'oeuvres of French cuisine, who many still believe holds the world priority. A perfect combination of ingredients gives a surprisingly refined taste to this dish known as foamy liver pâté, mousse.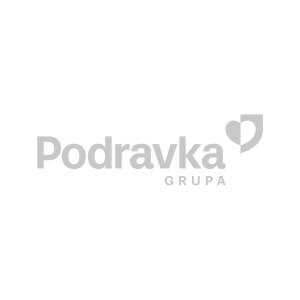 Preparation
To make aspic with Vegeta: soak gelatine in cold water.
Boil one tablespoon of Vegeta and a little of white wine in half a litre of water for about 5 minutes and then cool. Add drained gelatine and let dissolve. After that bring the soup with gelatine to the boil, drain and let cool.
Finley slice the bacon, root vegetables, onion and sauté on 30 g of butter. Then add liver and sauté all together, basting with water if necessary. Add salt and pepper at the end.
Strain the cooled liver with vegetables (or mix in blender until creamy).
Mix the remaining butter to foam, add liver, sweet cream, 100 ml of prepared aspic, cognac, rum, white wine and mix all together until foamy. Add spices to taste, if desired.
Refrigerate the mixture in dishes or small moulds over night. Heat the remaining aspic, pour into a dish and let cool.
Serving: Shake out the parfait on plates or take out with spoon. Decorate with aspic cut in cubes and serve with toasted bread.
Advice: Preparing aspic with Vegeta simplifies the classic, very demanding procedure.
Little secret: When sautéing reduce the liquid as much as possible so the aspic can better bind the liver parfait.
Nutritional values
Energy

486 kcal

/

2.031 kJ

Total fat
22,87 g
Total carbohydrates
41,43 g
Diet fibres
0,40 g
Total proteins
26,39 g
Salt
1,10 g
Vitamin A
17.025,10 μg
Vitamin D
24,16 μg
Vitamin C
43,52 mg
Niacin
9,26 mg
Potassium
223,02 mg
Calcium
36,74 mg
Phosphor
365,34 mg

…

show all

Per 100 g of product

Source: Podravka d.d.