Quick bean and pasta soup
- Recipe by coolinarika.com -
Modern Dalmatian women have mastered preparing many traditional Croatian recipes, the quick and easy way. This is one example.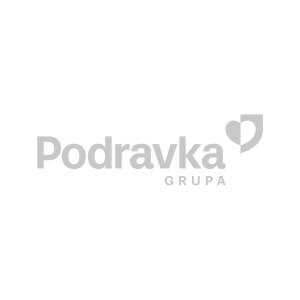 Preparation
In hot oil cook the onion and bacon.
Mix in garlic and cover with a few tablespoons of water.
Add Vegeta Gourmet Stock Powder, bay leaf, celery leaf and continue cooking, roughly 10 minutes.
While this is cooking, boil some pasta.
Cover the onion and bacon mixture with the rest of the water, and add in the beans, tomato concentrate and cooked pasta.
Bring to boil and continue cooking for a few more minutes.
Serving: Sprinkle with chopped parsley and serve.
Advice: To make the soup thicker, separate some beans and puree them. Then mix in to the soup.
Nutritional values
Energy

397 kcal

/

1.659 kJ

Total fat
15,69 g
Total carbohydrates
49,26 g
Diet fibres
7,43 g
Total proteins
15,20 g
Salt
2,78 g
Vitamin A
588,72 μg
Vitamin E
7,61 mg
Vitamin C
20,05 mg
Niacin
6,63 mg
Potassium
849,74 mg
Phosphor
240,30 mg
Magnesium
108,36 mg

…

show all

Per 100 g of product

Source: Podravka d.d.