Svîčková
- Recipe by coolinarika.com -
Apart from impressions about wonderful Prag, Vltava, our tourist from Czech Republic bring with themselves an impression of its cuisine, too. Svičkova, which basic igreedient is a beefsteak, is a dish for real connoisseurs and bon viveurs.
70 min
Intermediate
6 persons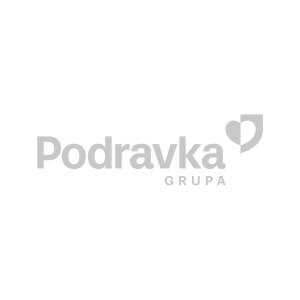 Preparation
Clean a beefsteak from tiny veins, than cut into the meat and form a pockets in which stab sticks of bacon. Rub the beefsteak with Vegeta no MSG added and sauté in the hot oil each side. Add vegetables, cleaned and chopped into big chunks, and all sauté shortly.
For a stock soup add to boiling water bouillon cube, bay leaf, thyme, grated lemon rind and cook for 2 to 3 minutes.
Sautéd meat and vegetables put into a pan, pour over with prepared stock soup, cover with aluminum foil and bake in an oven at 180oC for about 40 minutes.
When the meat is done, slice it, and from the remaining gravy and vegetable prepare a sauce.
For the sauce, run the vegetables through a strainer, put in a starch flour stirred with water and cook, add cooking cream, vinegar, marmalade and white wine.
Serving: Top the sliced meat with the sauce and serve with noodles of bread dumplings.
Advice: You may the bacon stabbed beefsteak marinate with Vegeta no MSG added a day earlier.
Nutritional values
Energy

551 kcal

/

2.303 kJ

Total fat
42,00 g
Total carbohydrates
6,00 g
Diet fibres
0,00 g
Total proteins
30,00 g
Salt
1,26 g
Vitamin A
4.208,00 μg
Vitamin D
28,00 μg
Vitamin C
16,00 mg
Niacin
10,00 mg
Potassium
661,00 mg
Calcium
64,00 mg
Phosphor
325,00 mg

…

show all

Per 100 g of product

Source: Podravka d.d.