Pasta with Ragout alla bolognese
- Recipe by coolinarika.com -
The crew of Vegeta's kitchen enjoyed watching how in a shop and trattoria "Annamaria" in Bologna under the master's hands torteline, gnocchi, canelloni, lasagne, tagliatelle... were created. And afterwards, who would fail to taste them with ragout alla bolognese?
90 min
Intermediate
4 persons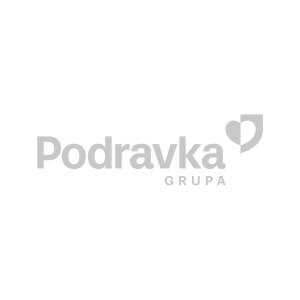 Preparation
Chop the bacon, onion and garlic. Grate the carrot and the celery.
In the pan (with thick bottom) heat up the oil and sauté the meat. After that add bacon, onion, carrot, celery and garlic and sauté all together briefly.
Stir in the chopped tomatoes, some salt, Vegeta and sauté for another 10 minutes.
Add tomato concentrate, grated nutmeg, origano, bay leaf, freshly ground pepper and vine.
Cook slowly for about an hour, adding water occasionally as needed. Near the end of cooking add chopped chicken liver.
Serving: Pour the ready sauce over cooked pasta and serve with grated Parmesan cheese.
Advice: For the sauce use meat which you minced once with wide holes.
Little secret: Add chicken liver near the end of cooking so they would not become dry, and at the same time they will provide enough aroma for the sauce.
Note: This meal can also be frozen Freezing: Prepare the bolognese sauce per recipe (without adding chicken liver), chill it and distribute into portions and put into freezing. Unfreezing: Put some water into the dish, add frozen sauce, cover and heat up over slow fire. During that time cook the pasta as desired. Durability: to 60 days.
Nutritional values
Energy

598 kcal

/

2.500 kJ

Total fat
38,44 g
Total carbohydrates
34,07 g
Diet fibres
3,29 g
Total proteins
25,12 g
Salt
5,14 g
Vitamin A
8.947,36 μg
Vitamin D
19,18 μg
Vitamin C
17,63 mg
Niacin
11,15 mg
Potassium
595,52 mg
Calcium
59,62 mg
Phosphor
314,79 mg

…

show all

Per 100 g of product

Source: Podravka d.d.