Skewered chicken on toasted bread and cheese
- Recipe by coolinarika.com -
Arrange pieces of chicken, pepper, broccoli and onion on wooden skewers, grill and serve on bread slices topped with soft cheese and toasted for a seriously delicious grilled lunch.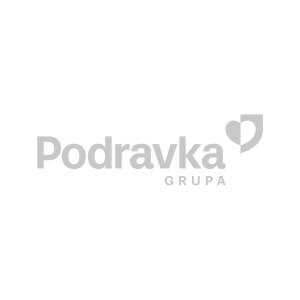 Preparation
Combine balsamic vinegar with Vegeta Grill, oil and honey. Mix until blended and leave the marinade to rest for about 20 minutes.
Cube the chicken, top with the marinade, cover and allow to rest for about 30 minutes.
Dice the peppers and cut the onions in four parts. Separate the broccoli florets, add them to a pot of boiling water and cook for 2 minutes. Drain and allow to cool.
On a wooden or metal skewer, arrange alternative pieces of marinated meat, peppers, broccoli and onion.
Heat the grill and grease with a little oil. Arrange kebabs on the grill and cook for 8 minutes each side.
Thinly spread cheese on slices of wholegrain bread. Put them on the grill after you have removed the kebabs.
Toast the bottom side of bread slices and when done, briefly toast the cheese side too (1 minute).
Serving: Serve kebabs with grilled bread and a tossed salad.
Advice: Lean chicken breast meat will not be dry after grilling if you cut the chicken in cubes of approximately the same size and marinate. The chicken will absorb all the flavours and cook evenly to soft and juicy.