Morocco Style Potato and Carrot salad
- Recipe by coolinarika.com -
Explore the flavours of Morocco with a simple dish of potatoes served with delicious cream, mayonnaise and garlic dressing.
70 min
Intermediate
6 persons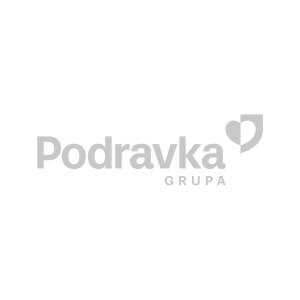 Preparation
Clean, wash and dry the potatoes and cut each potato in half. Peel and wash the carrots, and cut them into chunks. If using large carrots, first slice each carrot horizontally then cut across.
Add the potatoes and carrots to a roasting pan, sprinkle with Vegeta Twist Potato, drizzle with olive oil and toss well. Roast in a moderately hot oven at 400 degrees/200 °C/gas mark 6 for 50 to 60 minutes until nice and golden. Transfer the roasted potatoes to a serving bowl, add the drained olives and chopped parsley, and toss.
Prepare the dressing by combining sour cream, mayonnaise, granulated garlic and chopped cilantro. Season with salt and pepper to taste. Add the dressing to the potato salad and serve.
Advice: Starchy potatoes make the best roast potato. To check if you have selected a starchy variety, cut one potato with a knife. A bit of sticky white substance on the blade indicates a high starch content that makes your potato perfect for roasting.
Nutritional values
Energy

348 kcal

/

1.455 kJ

Total fat
23,69 g
– od toga: zasićene masne kiseline
6,28 g
Mono non-saturated fatty acids
11,32 g
Polysaturated fatty acids
5,14 g
Total carbohydrates
30,05 g
Diet fibres
5,66 g
Total proteins
6,35 g
Salt
0,25 g
Vitamin A
19.084,36 μg
Vitamin D
3,04 μg
Niacin
3,58 mg
Pantoten acid
0,72 mg
Potassium
900,09 mg
Calcium
127,73 mg

…

show all

Per 100 g of product

Source: Podravka d.d.