Beef Ribs and Sauerkraut
- Recipe by coolinarika.com -
Slow-cooked beef ribs, marinated or glazed with a bit of honey or maple syrup, and finished with sauerkraut mixed with tiny bits of pickled jalapeños make a deeply satisfying meal on a cold winter day.
180 min
Intermediate
6 persons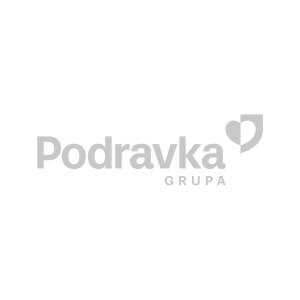 Preparation
Pour Vegeta Marinade and oil on the beef ribs to coat them on all sides. Wrap in tin foil and transfer to a roasting tray. Let stand for about 30 minutes. Pop the roasting tray into the oven and slowly bake at 160 °C for 2.5 hours.
Meanwhile, rinse the sauerkraut and add to a pot of boiling water flavoured with one beefstock cube. Cook for 40 minutes.
Drain the cooking water, add oil, bay leaf and finely chopped jalapeños to the sauerkraut, season with salt and pepper to taste, and toss well.
Unwrap the beef ribs and remove the foil. Return to the roasting tray and arrange sauerkraut on top of the beef ribs.
Return to the oven, roast for another 15 to 20 minutes, and serve.
Advice: You can brush a little bit of honey or maple syrup to glaze the beef ribs before roasting.
Nutritional values
Energy

881 kcal

/

3.683 kJ

Total fat
55,27 g
– od toga: zasićene masne kiseline
19,53 g
Mono non-saturated fatty acids
22,23 g
Polysaturated fatty acids
8,75 g
Total carbohydrates
55,32 g
Diet fibres
1,15 g
Salt
0,15 g
Vitamin A
29,00 μg
Vitamin D
32,00 μg
Niacin
16,05 mg
Pantoten acid
1,65 mg
Potassium
1.071,92 mg
Calcium
83,52 mg
Phosphor
342,22 mg

…

show all

Per 100 g of product

Source: Podravka d.d.