Sponsorships
Aiming to advance the quality of living in the society it operates, ever since it was founded Podravka invests in knowledge and education, sustainable development, culture, art, sport and humanitarian projects.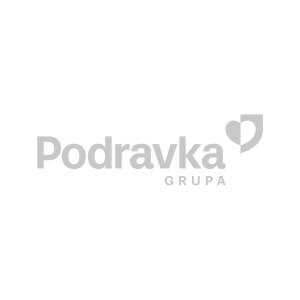 Aware of their exceptional values for the community, Podravka sides with products promoting true values, distinguished by quality, particularity and benefits for the local community, after the projects are implemented.
From the very beginnings of our business, we have recognized the power and value of sport, as an exceptionally good way for young people to spend time together and raise the competitive spirit, but also as an excellent way to promote Croatia abroad. We take particular pride in some of our most successful cooperation: Lino Višebojac, a project that introduces pupils in Croatia with true sport values and cooperation with Podravka Handball Club. We believe and wish to contribute to the future development of culture in our community. so we have recognized the importance of its promotion.
Lino All-rounder
Lino All-rounder is one of the most recognizable sport manifestations where children gain their winning mentality, how to take defeat and adopt true sport and human values through socializing. In eight successful season we have made happy numerous pupils in all Croatian counties, and made some of their most wonderful childrens' sport dreams come true for those who proved successful. Guided by the idea of Zvonimir Boban, captain of the legendary Croatian football team "Vatreni", to combine sports, culture, creativity, authorship and healthy lifestyle, promote fair play and sport cheering, one of the most successful sport projects intended for the youngest was realised. This manifestation carried the name Čokolino All-rounder till the 2010/11 season, and it enables students to express talents in graphic and literary creations, songs, dance, acting, but also in meeting the prominent sportsmen of our country.
Each school year 24 competitions are being held in elementary schools all over Croatia and one final competition that gathers the winners of all the schools competitions who try to win the fulfillment of their sport dream. Along with the cup, the winners of Lino All-rounder also get an opportunity to choose a sport event they want to attend, and Podravka and Sportske novosti make their dream come true. Our little winners thus had an opportunity to bring numerous memories from the games of the Champions League, European League and spend time in football camps of the most successful clubs of today.
Lino All-rounder has truly become a festival of sport, creativity and fair play, an event that is so anxiously awaited in schools and brings only the most positive emotions.
Lino All-rounder supports EU and WHO guidelines on regular and balanced diet and physical activity.
Podravka Vegeta Handball Club
Considering joint aspirations towards achieving top results, Podravka's cooperation with Podravka Vegeta Handball Club, apart from socially responsible activities, also has an additional value – compatibility with Podravka's strategy of achieving new business achievements.
Over the 64 years of its existence, Podravka Vegeta Handball Club has achieved some excellent sport results. Apart from its domination on Croatian courts, the Club has also won the title of European champion and European Super cup.