USA and Canada
We are trying to keep a dominant role on the American market in the so-called ethnic segments in the category of food seasoning. Since America is "a pot of different people, customs, culture, race, religion, and gastronomies from all over the world", the American cuisine is therefore extremely diverse and can not be reduced to a common denominator, nor strictly can be defined .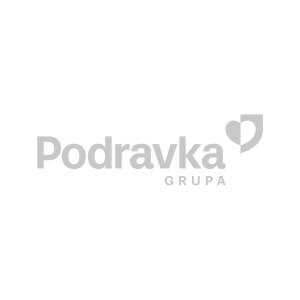 Podravka International USA Inc.
420 Lexington Avenue, Suite 2034,
New York, NY 10017
USA
Domagoj Kero, Director
tel.: +1 212 6610 125
fax: +1 212 6610 127
Head Office
Podravka d.d.
Ante Starčevića 32
48000 Koprivnica
Croatia
Dalibor Toth, Head of the market
tel: +385 48 651 556
Podravka's branch office was opened in New York, USA at the beginning of 2005, thus opening the door to the markets of North America.
What we immediately think of when someone mentions "American cuisine" is fast food: hamburgers French fries, fried chicken, hot-dog, potato salad, meat loaf, doughnuts, apple pie and traditional meals that are served at special occasions such as stuffed turkey, sweet potato and cranberry sauce.
The conventional wisdom is that the majority of the population – middle and lower class literally lives on fast food. That is really true, and home-made, cooked food is rare, but that does not mean it does not exist.
The best-selling Podravka products on the US and Canada market are: Vegeta, canned meat, Podravka soups, Ajvar (chutney), Čokolino, Podravka pickles and Dolcela pudding. With this investment, Podravka strives to maintain a dominant role in the US market in the so-called ethnic segment in the category of food, and also to develop its strong position on the general market.
Fast Facts
Name: United States of America (USA)
Area: 9.63 million km2
Population: 290 million
Capital city: Washington DC
Language: English, Spanish, Indian
Religion: Protestant (56%), Roman-Catholic (28%), Jewish (2%), Muslim (1%)
Currency: American dollar ($)
Most attractive events:
Super Bowl: football finals in second half of January
Mardi Gras in New Orleans: in February or March
St Patrick'S Day, especially celebrated in New York and Chicago, in mid March
Independance Day: 4th July
Halloween: 31st October
Thanksgiving: fourth Thursday in November