Sweden
Our products have been present in the Scandinavian market for a long time. The first exports date to the 1970s, when the first batch of Podravka products made their way to Sweden.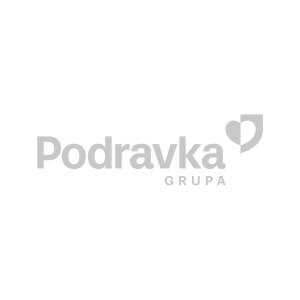 We export a broad range of products to the Scandinavian market (Sweden, Denmark, Norway, Finland). In addition to Vegeta and soups, a considerable quantity of ajvar (red pepper spread) and conserved meats find their way everyday into shopping carts.
It is also possible to find on the supermarket shelves our baby food, cream spreads, Fant mixes for cooking, Dolcela mixes for baking, marmalades, jams, Eva fish products, meat pastes, sausages, and Žito brand pasta.
Geographic position
Traditional specialties represent the basis of Swedish culinary culture, including salmon, herring, and other fish, game, wild berries, and mushrooms. The Konungariket Sverige or the Kingdom of Sweden is a state in the northern part of Europe, on the coast of the Baltic Sea. Sweden occupies the southeastern part of the Scandinavian peninsula, and borders with Norway in the west and Finland in the northeast. Sweden encompasses 450,000 km² of land, 8% of this cultivated land, 53% forest, 11% mountains, and 9% lakes and rivers. The capital city is Stockholm, and other major cities include Gothenburg, Malmö, Helsingborg, and Uppsala. Sweden is said to be a small nation in a big country, as it has just over 9,000,000 inhabitants.
Historical influence
While it was a major military power during the 18th century, Sweden has not participated in any war for almost two centuries. During the politically unstable 20th century, it always held a neutral position in terms of events occurring in the world, and it succeeded in retaining its neutrality during the two world wars. As a result of this, but also long-term successful economic policies, it has a very high standard of living and a well-developed social welfare system. Sweden has been a member of the European Union from 1995, and the radical transformations it has experienced in the 21st century have made it a modern, sophisticated, and international community. All of this, but also tradition, hospitality, the climate, and the abundance of seasonal fruits and vegetables have also left their traces on the Swedish diet.
Characteristics of the cuisine
The Swedes are known as serious gourmets who are constantly searching for new experiences for their taste buds. Anyone who intends to visit Sweden will be presently surprised – by the consistently high quality of Swedish food and restaurants in combination with unforgettable ambience, hospitality, and professional service. Swedish agriculture is in the process of shifting to long-term humane and ecological methods of cultivation and management, which together with a positive ecological predisposition results in an excellent quality of meat, vegetables, cereals and other products. Whatever you choose from a Swedish menu that contains traditional ingredients will almost invariably lead you to a kingdom of culinary excellence. The basis of the Swedish culinary culture is represented by traditional specialties made from high quality ingredients, including salmon, herring and other fish, game, forest fruits, and mushrooms. Fish and meat have always played a decisive role in the Swedish diet. The lack of fresh vegetables during the lengthy winters is reflected in the traditional recipes. Swedish shellfish are the greatest national specialty, and you should definitely try their oysters, which develop their optimal taste because of maturing in cold water. Conserved cabbage and jams of forest fruits, particularly cranberries (lignonberries), are utilized as a source of Vitamin C during the long winters. Cranberry jam is also added to heavy meat foods, not merely for its excellent taste but also because of its digestive. Somewhat more exclusive, but still very usual for Swedish cuisine, is wild blackberry jam, one of the foods traditionally served at the dinners accompanying the awarding of the Nobel Prizes. The lengthy tradition of hunting and fishing in Sweden varies depending on the distance from the coast or forest. Dear and elk are usually hunted.
Meals
In a Swedish home, three main meals are usually eaten every: breakfast, lunch, and dinner. All schools serve a hot lunch.
The working population usually has a somewhat lighter lunch, consisting of a salad and baguette, for example, leaving dinner, when a hot meal is served, as the main meal. You will be considered to have good table manners if you eat what is on your plate. One reason for this is their modesty and frugality.
Specialties
You will certainly find some of these foods on your plate:
Smörgåsbord – Swedish buffet
Köttbullar – Meatballs
Inlagd sill – Pickled herring
Gravad lax – salted and air-dried salmon
Kräftor – crayfish
Kåldolmar – Cabbage rolls
Pannkakor – Thin pancakes, like crèpes
Ärtsoppa – Pea soup
Kroppkakor – Potato dumplings filled with pork
Blodpudding – Blood pudding
Falukorv – Sausages from Falun
Janssons frestelse – A casserole of potato, garlic, anchovies, and cream
Knäckebröd - Traditional Swedish bread
Smörgåstårta – Sandwich cake
Apple, blueberry, and cranberry pies
Thin pancakes
Muffins
Müesli
Or find these drinks:
Milk – Sweden is number one in the world in the consumption of milk
Filmjölk – Sour milk or yoghurt
Coffee – Sweden is one of the greatest consumers of coffee, just behind Finland
Natural juices
Glögg – Mulled wine
Champis and Pommac – Non-alcoholic sparkling beverages
Absolut Vodka.