South America
The South America cuisine is under the influence of the Native Americans, but also African, European and Asian. With plenty of diversity, the South American cuisines have some common features.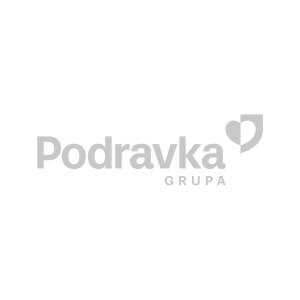 Distributor:
Podravka International USA Inc.
300 E 34 Street # 21 C,
New York, N.Y. 10016
SAD
Vedran Kelek, New Markets Sector Director
Head Office
Podravka d.d.
Ante Starčevića 32
48000 Koprivnica
Croatia
Dalibor Toth, Head of Overseas Markets
tel: +385 48 651 556
Along with Spanish, French and Italian influences Argentine cuisine is somewhat different from other South American cuisines. There are two underlying trends of Argentine cuisine – the urban under the influence of globalisation and the other rural and traditional.
The original Chilean cuisine was mainly influenced by the arrival of Spaniards in the 16th century. Further European settling, primarily Italian and German and later French left mark on Chilean cuisine.
The Brazilian cuisine was shaped not only by original elements but also by the Portuguese, Italians, Spaniards, Germans, Lebanese, Japanese and others.
With plenty of diversity, the South American cuisines have some common features. Dishes are based on corn and potatoes, and the most consumed ingredients are cereals, rice, tortillas, different types of beans, root vegetables, nuts and seeds.
Argentina
Argentina is one of the largest producers of food in the world. Meat, especially beef, wheat, corn and legumes are on the top of the list.
Bread from white flour is an essential complement at the table, dulce de leche, empanada are typical Argentine dishes. Grilled meat, asado – grilled steaks are part of the Argentine culinary heritage, together with chorizom – pork sausage, morcillamma – blood sausage and other meat specialties.
Steak and chorizom are often served with chimichurri – sauce with herbal spices and chilli, Empanadas with meat, cheese, sweet corn and other fillings season every party and picnic throughout Argentina.
Vegetables and salads are an important part of the Argentine cuisine. Potatoes, tomato, onion, lettuce, aubergines, zucchini are high on the Argentine food scale.
Yerba mate is the national beverage of Argentina and wine, tea and coffee are also very popular.
Chile
Some sorts of fruit and vegetable have been grown and exported for ages: olives, corn - the staple diet of the ancient cultures: Maya, Inca and Aztec, and potato as the main ingredient of many dishes.
Chilean cuisine is accompanied with poetry – food was the endless inspiration of the famous Chilean poet, Pablo Neruda. Seafood is the underlying ingredient of Chilean cuisine, which does not come as a surprise having in mind the wide coastal area and the position of the country: cod, crab, oyster, prawns, lobster, eels, salmon, tuna and other seafood are not rare at the Chilean table.
Brazil
Food like peanuts, palms, cassava, yam and other root vegetables, tropical fruit and an abundance of fish are an integral part of the North Brazilian cuisine. A somewhat more avant-garde selection would be crocodile meat, hidden under the name Picadinho de Jacaré.
West Brazil is famous for its prairies and savannas, and the well-known hunting and fishing region Pantal. Fish, pork and beef, cassava, pequi (fruit), corn and rice are typical cultures of the region.
An arable coastal valley spreads in the northeast suitable for tropical cultures, with plantations of cocoa and sugar beet, coconut and tropical fruit such as mango, papaya, guava passionfruit and pineapple. Seafood dishes such as vatapa and moqueca with palm oil must also be mentioned.
The usual image of the inner Southeast Brazil are large cattle ranches. Under the influence of Indians, Africans and the Portuguese many specialties are made from local ingredients. The main food is rice and beans, pork, corn, meat dried in the sun, cassava and other.
The south of the country is the industrial centre of Brazil, and its cuisine is often regarded as typical Brazilian cuisine. Pork, legumes, rice, corn, cheese, sausages, cassava, fried eggs and bananas are hidden in combinations under exotic names. Feijoada is a Brazilian national food from meat and black beans. Pizza and sushi are a part of the global collage that in the South of Brazil outgrows the boundaries of national restaurants and is eaten as a culinary mainstream. The distinctive use of pizza is reflected in fillings such as: guava jam, chicken, chocolate, banana and cinnamon and supplements: ketchup and mayonnaise. Moqueca Capixaba is dish of fish and tomato, farofa is made from fried cassava with a little pork, onion and hard boiled eggs. Chourico is a sausage less spicy than choriza and we also have the famous polenta. The European settlers brought wine, cabbage vegetables and dairy products to this region.