Slovenia
On the Slovenian market 49.3 million servings of children's food is served per year. Authenticity and naturalness are the features of the traditional Slovenian cuisine: žganci (hard biled corn mush), polenta, potice, Kranj sausages, pogače (kind of cakes), kraš prosciutto, žlikrofi (stuffed dumplings) ...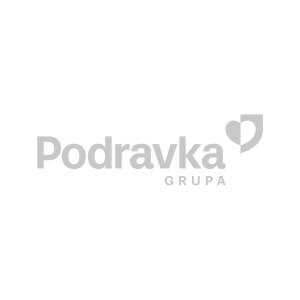 Podravka d.o.o.
Moskovska ulica 1
SI - 1000 Ljubljana
Slovenia
tel: +386 1 4797 100
fax: +386 1 2443 140
Contact:
Marko Csik, Company Director
Jana Luketa Artenjak, Sales Director
Tanja Jelača, Marketing Director
Žito d.o.o.
Moskovska ulica 1
SI - 1000 Ljubljana
Slovenija
tel: +386 1 5876 100
fax: +386 1 5404 175
Contact:
Tomislav Bujanović, General Director
The firm Podravka d.o.o. Ljubljana was founded in 1974 as a branch office of Podravka d.d. Koprivnica. In 1991, when Slovenia became an independent state, the Podravka branch office in Ljubljana was transformed into a trading enterprise Podravka d.o.o. Ljubljana with a 100% ownership of the parent company.
The most wanted Podravka products on the Slovenian market are Vegeta, Fant, Lino, Podravka soups and bouillons, Dolcela and Eva - healthy treasure of fish products. On the Slovenian market 49.3 million servings of baby food is served per year, which is 24 meals per head a year. Therefore, in 2009 Podravka bought the well-known brands Choco and Čokolešnik and the Belsad brand and expanded assortment of breakfast cereals and assortment of fruit thus strengthening its market position in Slovenia.
Great acknowledgment, the Best Buy Award went to Podravka marmelades, in the category of marmalades and jams for 2013 and 2014, and VEGETA was declared as a No.1 all-purpose food seasoning in Slovenia.
Travel tips (must do)
Eat something warm, cooked and homemade in a typical Slovene "gostilna".
Try something exotic in numerous international restaurants.
Take an affordable-to-all taxi drive after a glass of two.
Experience a "merry december" and pay attention to the romantic holiday visual identity of Ljubljana.
Visit Ljubljana's eco market and buy something, of course.
Visit the Sunday Bolšji sejem - antiques fair (Cankarjevo nabrezje), and Saturday morning children's workshops in the center of the city.
Climb to the Old City of Ljubljana (soon also by a rope railway at a return ticket rate of EUR 2).
Visit the Ljubljana International Film Festival and other film, music and cultural events.
Climb the Triglav Mountain.
Eat a cream cake on the Bled Lake and take a walk along the even more beautiful Bohinj Lake
Spend a night at Ljubljana's Celica - an innovative hostel the Lonely planet proclaimed "the hippiest" youth hostel in the world in 2006.