Slovakia
Milder than Hungarian and much hotter than Czech cuisine, the Slovak cuisine is very rich, caloric and tasty. A lot of dumplings and fried meat, and specialties that are present in the Croatian traditional cuisine as well. Every 2.6 seconds one of the Podravka products was sold in Slovakia in 2013.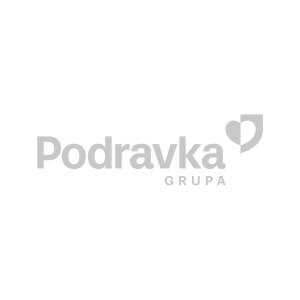 Podravka's company in Slovakia was registered under the name of "Podravka International s.r.o. Bratislava" in 1993, and the employees of this branch office deserve all the credit for the successful sales or the wide variety of Podravka's products in Slovakia.
Podravka products have been present on the Slovak market for more than half a century, and Podravka Slovakia was officially registered in 1993. With a long history in this market, we have become a symbol of quality and safety for Slovak consumers. Our employees deserve all the credit for the successful sale of a wide range of Podravka's products in Slovakia.
A good indicator of a successful business in Slovakia is the fact that in 2013, every 2.6 seconds Podravka sold one product. The best-selling Podravka's product is definetelly food seasoning, but extremely popular are our tomato products, rice and pasta. Podravka also offers well-known brands such as Lagris, Eva and Dolcela which offer consumers a wide range of pudding flavours, and the latest brand in the Slovak market is Lino - Lino Lada spread with hazelnuts.
After twenty years of successful business in Slovakia, we are still continually expanding Podravka's portfolio of products to meet the needs of loyal consumers. In 2012, even the 99% of the respondents said that they were familiar with Podravka food seasonings, and even 48% of respondents said they consumed our products regularly. Slovakian consumers expressed their loyalty to Podravka products by granting us the Superbrand awards (2006, 2013, 2014, 2015 and 2016).
Fast Facts
Area: 49 036 km2
Population: 5.4 million (85.6% Slovaks, 10.7% Hungarians, 1% Czechs)
Capital: Bratislava
Languages: Slovak, Czech, Hungarian, German
Religion: 60% Roman-Catholics, 10% Protestants
Currency: Euro (€)
National parks: Low and High Tatras, Sovensky raj, Pieniny i Slovensky kras
Greetings in Slovak:
Dobre rano - good morning
Dobry den - good day
Dobry vecer - good evening
if you are usually addressing someone with informal "you"
you can greet them shortly with Ahoj or Cau.