Poland
The Polish cuisine has been widely influenced by the neighboring cultures namely the Russian, German, Austrian, Czech cuisine, as well as Italian and French culinary traditions. Our branch office in Poland is the largest Podravka's representative office.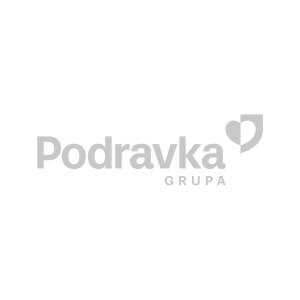 Podravka Polska Sp. z o.o.
Ul. Cypryjska 72
02-761 Warszawa
Poland
tel: +48 22 427 30 10
fax: +48 22 427 30 39
Contact:
Hrvoje Puhalo, Board president
Podravka's products have been present on the Polish market since 1992 when the branch office was registered. In 1994 it was transformed into Podravka Internacional Sp.z.o.o. Today, the Polish branch office has the highest number of employees than any other Podravka branch office in the world. One of the most important tasks of its employees is taking care about selling the wide variety of Podravka products, of which the best-selling products in Poland are: Vegeta, Warzywko, tomato based products...
Vegeta is a winner of numerous Polish awards and acknowledgements: FMCG product 2011. / Product - Vegeta Natur, Vegeta W smak, Vegeta W smak Natur.
Travel tips
Lonely planet describes Poland as a cheap and safe destination with kind and hospitable people.
The best time to visit Poland is between May and September, but it may also be nice in October.
Feel the contrast between the rural, conservative and religious, and the urban, quick and chaotic Polish life.
Don't miss out on the opportunity to visit Białowieza - the oldest Polish national park, the Tatras, Warsaw and Kraków.
Polish Film Festival is held in Gdyna, in November.
Warsaw is the cultural center of Poland. Experience its modern musical inspiration in August. Lovers of jazz will have a chance to enjoy their favorite tunes at the end of October.
Nobel Prize winner - Maria Skłodowska, later known as Marie Curie, was born in Warsaw in 1867.
Should you wish to use the Internet free of charge while staying in Warsaw, you can do so at the Warsaw University Library.
Tip: an expected tip for taxi services is 10%, but you do not have to leave a tip in restaurants where additional 10% for the service is usually included in the price already.