Middle East
Although the Middle East area is comprised of numerous and different cultural and ethnic/linguistic groups and people, and so their eating habits sometimes quite differ, the cuisines of this area also have a lot in common, and they are primarily oriental and very spicy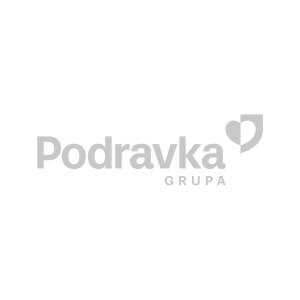 Podravka Gulf FZE
Warehouse No. FZS2AC05
PO BOX 17427
Jebel Ali Free Zone South
Dubai, UAE
tel:+971 4 881 8449
fax:+971 4 881 8549
e-mail: podravka@podravka.ae
Contact:
Saju Joseph, Finance Director
Geographic position
Even though there are differences in classification, the Middle East comprises of areas of Northeast Africa, and Southeast Asia, including Syria, Lebanon, Jordan, Israel, Palestine, Turkey, Iraq, Iran and for example Afghanistan.
Historic influence on cuisine
Although the Middle East area is comprised of numerous and different cultural and ethnic/linguistic groups and people, and so their eating habits sometimes quite differ, the cuisines of this area also have a lot in common, and they are primarily oriental and very spicy. Even though they are severely marked by religious belonging of their inhabitants, for decades they have been developing under various other influences. For example, the cuisines of Middle East were particularly influenced by the specifics of Arab and Mediterranean cuisine and eating habits of numerous tradesmen, conquerors and immigrants from various parts of the world, who have been present in these areas since forever.
Cuisine
Simultaneously similar, but also different, cuisine of the Middle East is very diverse and very delicious, intense and sweet dishes dominate, based on cereals, millet and wheat, processed wheat bulgur and for instance cous-cous. Favourite pulses are lent and chick-pea, various vegetables, fruit, such as dates, figs, raisins, nuts, almonds, pistachios, walnuts and pine nuts. All the meals, both savoury and sweet, are spicy so numerous oriental seasonings are used, such as saffron, chili, turmeric, mint, coriander, cardamom, cumin, cinnamon, Cayenne pepper, and their imaginative mixtures, such as curry, harrisa, chili paste. Many meat dishes, mostly lamb, mutton and chicken, are often stewed and cooked on barbecue. For example, in Israel among favourite barbecue meals are meat sticks (shislik) or minced meat balls on a stick called kebbab. Another favourite food are sort of purees, vegetable spreads, such as hummus (chick-pea spread) and babaganous (egg-plant spread) and various salads. A taste of very spicy food is often soothed by dairy products, such as yoghurt and cheese, which is just like meat often prepared on a barbecue. With every meal, pita breads are also served, which is stuffed by meat balls or chick-pea balls which are called falafls. As influenced by the Arab cuisine, in the Middle East particularly favourable are various, but always very, very sweet desserts made of nuts, almonds, pistachios, dried fruit and honey, spiced with seasonings and for instance rose water.
Curiosities
In this part of the world food is traditionally eaten by sitting on the floor, on rugs, mostly by hands and using bread and pita bread, or only spoon and fork, without a knife, and in that case exclusively by right hand, because the left one is according to tradition considered impure and inappropriate for bringing food to mouth
Hummus - chick-pea puree and tahini – sesame paste is the most wide-spread meal of this region, which is also one of the oldest, and according to its nutritive value one of the healthiest meals in the world which is being prepared for more than 7 000 years
Favourite dessert of this region, baklava, was brought to perfection in the 15th ct. by the Turks who have not only insisted on finest ingredients, but also on thin, thin pastry, so the renowned baklavas for sultans had more than 100 sheets of pastry, which were so thin that forty of them would not be thicker than a rose petal
In Israel, particularly the conservative and orthodox Jews eat exclusively Kosher food, food which satisfies strict religious rules and among prohibitions it is to consume and to keep together, prepare and cook meat and milk and dairy products; so families would keep two refrigerators and two sets of dishes, plates and utensils, one for meat, and other for milk.