Macedonia
Every day in Macedonia there is a feast. You will not only eat tavce gravče, but also turli, tarator, čomlek, cheese, boza, this is just the beginning of thelong list of the famous Macedonian dishes. Podravka products have been present on the Macedonian market for over twenty years.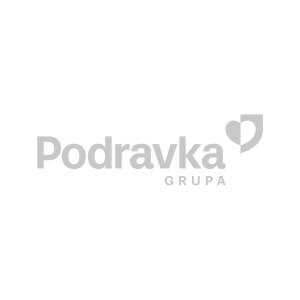 Podravka's firm "DTU Podravka d.o.o.e.l." in Macedonia was registered in 1992. Since then, the employees of the aforementioned firm have been taking care about selling the wide variety of Podravka products in Macedonia.
The most famous products on the Macedonian market are: Vegeta, Fant for goulash and meat stew, Chicken soup with noodles and paprikash, Talianette, Čokolino, Lino žitarice, Džem šipak, Kviki pecivo pereci, Dolcela puding, Peas, Eva sardine, Eva tune, Paštete, Beef Stew, Zlato polje pasta, Šumi sweets, Lino Lada, Lino purees, Eva tuna salads.
Eva, treasury of healthy and tasty fish products offers a rich assortiment of canned fish: Sardines in olive oil, Sardines in vegetable oil, Sardines in vegetable oil with lemon, Sardines piquant, Sardines with vegetables in sauce and Sardines in tomato sauce; Tuna fillets in olive oil, Tuna pieces in vegetable oil, Tuna fillets in vegetable oil, Tuna small pieces in vegetable oil - Adria i Siam International and Tuna with vegetables in sauce; Mackerel fillets in vegetable oil and Mackerel fillets with vegetable in sauce and tuna salads.
Travel tips
Must see:
Domestic food, excellent wine and brandy, old crafts and souvenirs (e.g. jewellery from Ohrid pearls)
Over 1000 monasteries, basilicas, chapels and other religious objects
Tour of wine cottages in Tikveš and wine tasting
Visit:
Bitola
Prilep
Šar Planina (homeland of the Šarplaninac – Macedonian herder dog)
the most famous skiing resort Popova Šapka
Ohrid (tourist centre)
all three Macedonian lakes: Ohridsko, Prespansko and Dorjansko
Gevgelija
Pelister
Brajčino at the foot of the mountain Babe and marked on the ecological map
Despite stereotypes, we cannot help mentioning: "Nasmevni se, ne beri gajle, namigni mi, ajde nazdravje, Skopje!". Skopje, the cultural, trade, tourist centre of Macedonia with night clubs, many restaurants, theatres and other facilities.