Lithuania
Podravka soups and seasonings won the hearts of the Lithuanian consumers. The Lithuanian cuisine is based on foods that thrive in cold and humid northern climate: barley, potatoes, rye, beets, green broad-leaved herbs, berries and mushrooms and dairy products of animal origin.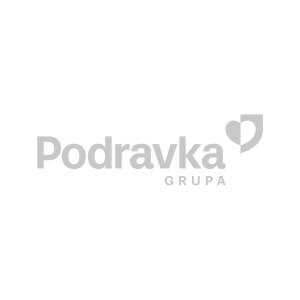 Podravka d.d.
P.Brieža Riga
LV-1045
Lithuania
Pavel Karandej, Director
tel: +371 67336 591
fax: +371 67336 594
Head Office
Podravka d.d.
Ante Starčevića 32
48000 Koprivnica
Croatia
Kristijan Sabo, Executive Director for Eastern Europe
tel: +385 48 651 567
fax: +385 48 220 587
Considering the geographic position and historical influences, the cuisine of Lithuania has numerous common grounds with cuisines of other Eastern European countries, and particularly the neighbouring Poland and Ukraine. The influences of Scandinavian countries, Hungary, Romania, Georgia and the cuisine of Ashkenazi Jews are also noticeable.
Proximity of Germany also influenced the Lithuanian cuisine with pork meals and various potato dishes (potato pudding - kugelis and potato sausages - vėdarai).
Podravka products have been present in this area for over 30 years. Podravka soups and products from the category of universal and special food seasonings won the hearts of the Lithuanian consumers.
Lithuania awarded Vegeta with the TOVAR GODA award for the product of the year, in 2010.
Cuisine
Located on the edge of the Northern-European Plane, geographically speaking Lithuania is the center of the European continent, at the point which is 26 km North of its capital Vilnius.
Even though the Lithuanian gastronomy is rich in fat, they have a very low percentage of obese population.
Common history of the Lithuanians, Latvians, Poles and the Ashkenazi is also evident in culinary art. As an example of a meal that is similar in all gastronomies is peljmeni (koldūnai) - pastry with meat (or fish" stuffing with seasonings and cooked in stock; then doughnuts (pączki) - raised pastry with sweet filling baked in hot oil; and pancakes (blynai).
Millitaries passing through Lithuania also left their influence, and among them is particularly the Napoleon's cake - multilayered cake with rich stuffing made of berries and almonds. The period after the II World War and until the independence in early 90's in the 20th ct. in Lithuania is the period when the gastronomical scene in Lithuania was stagnating due to lack of good quality victuals. After gaining their independence, culinary art is also recognized as an area where one can celebrate their national identity.