Latvia
Vegeta in Latvia has successfully positioned itself in the field of food seasonings. The Latvian cuisine has been widely influenced by the cuisine of neighboring countries, namely Germany, Sweden and Russia. The harsh climate and modest soil, the Latvians have always worked hard to ensure food.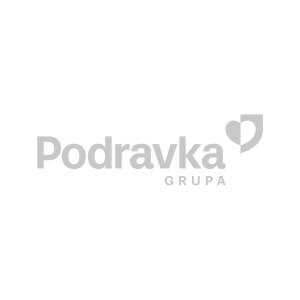 Podravka d.d.
P. Brieža 41
Riga
LV-1045
Latvia
Pavel Karandej, Director
tel: +371 67 336 591
mob: +371 29 131 565
Head office
Podravka d.d.
Ante Starčevića 32
48000 Koprivnica
Croatia
Kristijan Sabo,
Executive Director for Eastern Europe
tel: +385 48 651 567
fax: +385 48 220 587
Latvian cuisine has been influenced by the neighbouring countries, primarily Germany, Sweden and Russia. The harsh climate and modest soil made Latvians work hard to supply food. Therefore, they preferred a strong and heavy diet.
The national Latvian table offers mainly agricultural products and meat, and owing to its position on the east coast of the Baltic, fish products.
The Latvian cuisine relies on local ingredients: wheat, barley, potato, onion, cabbage and eggs. It is also specific for its minimal use of spices, and bread has an important place at the Latvian table.
By opening the branch office in Riga, Podravka has brought closer its products to the hearts of consumers in Latvia, and also the entire market of the Baltic countries.
Today, the best selling products in this region are: Vegetа Spec. Zivju Ēdieniem, Vegeta Spec. Vistas gaļai, Vegeta Spec. Salātiem, Vegeta Spec. Grillam, Zupa dārzeņu ar nūdelēm, Zupa alfabets vistas, Zupa "Kokoša" vistas ar makaroniem...
Latvia awarded Vegeta with the TOVAR GORDA award for the product of the year, in 2010.
Interesting details
Visit Riga Central market – one of the oldest and largest markets in Europe.
80% of the world reserves of amber lay in the area of the Baltic Sea. Therefore, if you wish amber, buy it in Riga.
Kuldiga, the widest waterfall in Europe – 240 m, is situated in Latvia
Thousands of lakes and rivers offer various possibilities of recreation on water from comfortable sailing to rafting. Boat trips last from 1 to 7 days, and even more.
Latvia offers accommodation in rural households, camps, rental houses, and in pure and preserved nature with the highest certificates for environment protection. Guests have the chance to enjoy organic food, trips in nature, watching animals and other activities.