Kosovo
Kosovo is an intriguing place full of surprises and contrasts that have always attracted the neighbours, therefore, it is not surprising where its impressive culinary traces derive from. Podravka has positioned itself in Kosovo as the market leader in soups, food seasonings, children's food and meat products.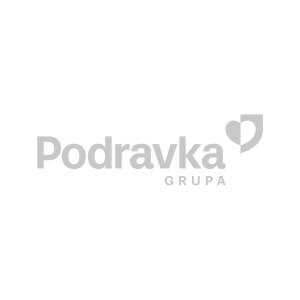 Podravka d.d. representative office, Prishtina
Sylejman Vokshi 3/3
Prishtina
Kosovo
tel: +383 38 24 81 55
fax: +383 38 24 66 44
Contact:
Ilir Kosova, Director
Through the sale of a large portfolio of products Podravka has been present on the Kosovo market for many years, and the representative office was registered January 1, 2005.
Today, the most popular Podravka products on the Kosovo market are: Vegeta, Monospeices, bag soups, bouillon cubes, Fant, baby food, cereals, Dolcela products for preparation of deserts (pudding, whipped cream, whipped cream foam, desert preparation) Podravka fruit and vegetables products, condiments, meat products (goulash, pates ragus), Fish products (Eva sardines, Mirela sardines and tuna), Podravka tea nad Herba sweets.
We continuously aim to spread our product portfolio in Kosovo, because Podravka has positioned itself as a leader on the market of soups, food seasonings, children's food and meat products.
Travel tips
Priština is the capital, cultural and political centre of Kosovo. With a rich culinary offer, modern cafés and restaurants, numerous religious attractions, Turkish spas, historical museums, there are also many other attractions worth seeing.
Peć – the second largest and by many the most beautiful city in Kosovo lies at the foot of the Prokletija mountain range and represents a mixture of eastern and western architectural tradition of which the most distinctive are numerous churches and mosques.
Prizren is distinguished by its Islamic architecture. The old marketplace is an attraction with a 15th century mosque in its centre.
Bjeshkët e Nemuna – the highest skiing resort in Kosovo on the border of Kosovo and Montenegro, a part of the Prokletija mountain range.
Monasteries – according to some data, the region of Kosovo has 27 monasteries, of which 11 are active. The most fascinating monasteries are those in Dečani, Gračanica, Peć and Ljeviš.
Brezovica is another skiing resort on the slopes of Šar planina and the border with Serbia and Macedonia.