Kosovo
Kosovo is an intriguing place full of surprises and contrasts that have always attracted the neighbours, therefore, it is not surprising where its impressive culinary traces derive from. Podravka has positioned itself in Kosovo as the market leader in soups, food seasonings, children's food and meat products.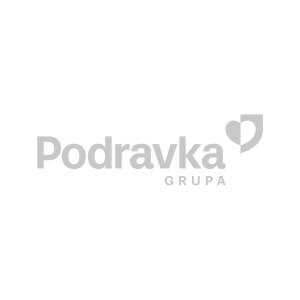 Podravka d.d. representative office, Prishtina
Sylejman Vokshi 3/3
Prishtina
Kosovo
tel: +383 38 24 81 55
fax: +383 38 24 66 44
Contact:
Ilir Kosova, Director
Through the sale of a large portfolio of products Podravka has been present on the Kosovo market for many years, and the representative office was registered January 1, 2005.
Today, the most popular Podravka products on the Kosovo market are: Vegeta, Monospeices, bag soups, bouillon cubes, Fant, baby food, cereals, Dolcela products for preparation of deserts (pudding, whipped cream, whipped cream foam, desert preparation) Podravka fruit and vegetables products, condiments, meat products (goulash, pates ragus), Fish products (Eva sardines, Mirela sardines and tuna), Podravka tea nad Herba sweets.
We continuously aim to spread our product portfolio in Kosovo, because Podravka has positioned itself as a leader on the market of soups, food seasonings, children's food and meat products.
Geographic position
Kosovo covers the central position of the Balkan Peninsula, bordering Serbia in the north and east, Montenegro in the northwest, Albania in the west and Macedonia in the south. The country covers an area of 10,908 km2 and has a population of about 1.8 million. The capital is Priština and other major cities are Peć, Prizren, Kosovska Mitrovica and Gnjilani. The geographical position of Kosovo defines it as a link between Central and South Europe, the Adriatic and Black Sea.
The climate is continental and mountain landscape prevails. Kosovo is characterised by rich water fauna such as freshwater trout, eel, catfish, carp, chub, pike, river crabs and other, and hunting tourism is very popular in the forests of Lipovica and Kleck near Lipjani.
Historical influence
Kosovo has always had a stormy history: as part of the Roman, then Byzantine and Bulgarian empires, from mid 15th century within the Turkish empire up to the First Balkan War. From 1912 Kosovo is a part of Serbia and from 1918 a part of the Kingdom of Serbs, Croats and Slovenians, respectively the Kingdom of Yugoslavia and the Socialist Federative Republic of Yugoslavia. In 1963 Kosovo was granted the status of an Autonomous Region of the Republic of Serbia. Since 1980 Kosovo has undergone a long period of political instability, economic crisis and nationalistic riots.
The Kosovo assembly proclaimed the nation's independence on 17 February 2008, and it has since been recognised by over 100 countries around the world.
Cuisine characteristics
An intriguing place full of surprises and contrast it has always attracted neighbouring countries thus reflecting their remarkable culinary features. The Kosovo cuisine developed under the influence of Albanian, Turkish, Serbian, Croatian, Greek and Italian national cuisines.
Traditional food of high nutritional value is eaten in Kosovo. Typical Kosovo dishes are made from potato, beans, peppers, meat, dairy products, legumes, rice and pastry. The food is primarily prepared by roasting not boiling.
Meat is well represented in daily meals. Mainly beef, baby beef, lamb, poultry (chicken) and rarely kid. Meat is also cured and sudžuk and smoked beef, similar to cutlets, are characteristic dishes. Despite rich water fauna, fish is rarely found on menus.
Pastry dishes
Although "burek to go" is not rare even in Chicago, everyone knows where to find the best burek. Flija is another speciality characteristic for Kosovo, made by placing layers of pastry not thicker than pancakes from the end of the pan towards the middle. Layers are brushed with cream, fat and oil, and flija is served with kaymak, cheese, yoghurt or honey and baking it under the «peka» makes it even better. Mantija is made from pastry like burek, filled with meat and shaped into little cushions. Krelane is a simple pastry pie without filling. Cheese, vegetable and mainly spinach pies are made from 2 layers of pastry and filling. Along with pies, a typical dish of Kosovo is pogača, both often made from corn flour.
The already mentioned dairy products are a part of the everyday menu. Milk, yoghurt, cheese, spreads and kaymak is what you should try in Kosovo. Cheese is best preserved in salted water. These are mostly soft cheeses like sheep cheese, but the famous Šarski cheese is also preserved like that, ripped by hand into ca 4-5 cm long pieces of irregular shape, covered with salt and smoked for a couple of days to harden, like Parmesan, and after that left in salted water with a few dill leaves. The result is a hard, salty and high-fat cheese of top quality.
Vegetables
Due to the harsh continental climate, vegetables in Kosovo are seasonal. Vegetables flourish mainly in summer, while turšija, pickled vegetables, for example peppers sometimes stuffed with cheese, cabbage, cucumbers and green tomato are served throughout the whole year. Turšije are eaten as a side dish or salad.
Main meals are pies, burek, kebab, sausages, mainly lamb, stuffed peppers and other dishes made from peppers, beans, sarma with wine leaves and supplemented with yoghurt from sheep's milk, and other dishes. Another dish worth mentioning is burjan – spinach with rice baked in an oven with pieces of lamb.
Desserts
Kosovo desserts consist of pastry and sherbet, i.e. cooked sugar topping with vanilla or lemon flavour. There are also baklava, tulumba, taspishte, but also shequerpare, sweet hard coins made of pastry with sherbet topping and gorabije similar to shequerparema, but without sherbet.
After an abundant meal you can round it with an apple, cherries, plums, pears, quince, grapes, water melons or wild berries.
Beverages
Meals are accompanied with fine beverages. We already met boza, fermented corn flour juice, in other cultures. Russian tea is also specific for Kosovo, prepared in two teapots, placed one above the other. Boiling water is in the lower pot and a strong tea concentrate is in the upper one heated by the steam coming from the first teapot. Tea is served in small tea cups, ca 100 ml, with sugar, a little concentrate and lemon, as desired.
After a full meal, refreshment can be found in lemonade or a drink based on fruit syrup for which the most distinctive is the one made from rose petals.
Alcoholic drinks are consumed in small amounts, mainly beer of which the most famous is Pećko, Kosovo grape brandy, wines of which the most represented are red wines: merlot, teran, Burgundy. Famous wines come from Rahovec near Prizren and the area of Đakovica and Peć well known by vineyards and orchards.
Travel tips
Priština is the capital, cultural and political centre of Kosovo. With a rich culinary offer, modern cafés and restaurants, numerous religious attractions, Turkish spas, historical museums, there are also many other attractions worth seeing.
Peć – the second largest and by many the most beautiful city in Kosovo lies at the foot of the Prokletija mountain range and represents a mixture of eastern and western architectural tradition of which the most distinctive are numerous churches and mosques.
Prizren is distinguished by its Islamic architecture. The old marketplace is an attraction with a 15th century mosque in its centre.
Bjeshkët e Nemuna – the highest skiing resort in Kosovo on the border of Kosovo and Montenegro, a part of the Prokletija mountain range.
Monasteries – according to some data, the region of Kosovo has 27 monasteries, of which 11 are active. The most fascinating monasteries are those in Dečani, Gračanica, Peć and Ljeviš.
Brezovica is another skiing resort on the slopes of Šar planina and the border with Serbia and Macedonia.