Hungary
Vegeta in Hungary indicates a unique name for a universal food seasoning. The most characteristic Hungarian dish is goulash, a thick soup seasoned with red pepper and onions with pieces of beef and diced potato.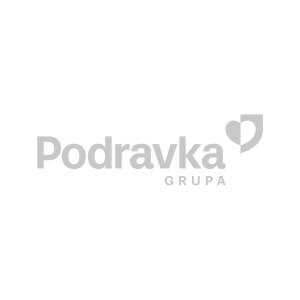 Podravka products have been present on the Hungarian market since 1967 while the the branch office "Podravka International Kft." was registered in 1993.
Today the employees of the Hungarian branch office take care about selling the wide variety of Podravka products of which the best-selling and most wanted are these: Vegeta, Vegeta spice mixes, Vegeta natur familiy which consist of Vegeta Naturella and Vegeta Naturella spice mixes, Vegeta Soup cubes, Lagris rices and pulses and Ajvar.
Eva, treasury of healthy and tasty fish products offers a rich assortiment of canned fish: Sardines in vegetable oil, Sardines in vegetable oil with lemon, Sardines piquant, Sardines in vegetable tomato sauce and Sardines in tomato sauce, Tuna pieces in vegetable oil, Tuna in brine and Tuna in olive oil, Mackerel fillets in vegetable oil, Mackerel fillets in tomato sauce, Herring fillets in tomato sauce and Herring fillets in vegetable oil, Sprats in tomato sauce and Sprats in vegetable oil.
A good indicator of Podravka's success is the fact that in the Hungarian market Vegeta founded a special category of food seasonings, so "Vegeta" signifies a unique name for universal food seasoning.
Fast facts
There are more than a hundred thermal water sources and tens of spas in Hungary.
Zsolnay and Herendy are the brand names of world-famous Hungarian ceramics producers; traditional motifs are enriched with designs by modern artists.
Be careful with price lists in restaurants: ask around for the price of particular dishes because several other charges are added to the price listed in the price list.
Eger is the city where the rich red wines come from, of which Egri Bikaver ("bull's blood") is the most famous one. On the wine road called Szépasszony Völgy ("The Valley of Beautiful Women") you can taste the quality of Hungarian wines for yourself.
Tokay, the famous Hungarian wine valley, is situated 75 km east of Budapest