Great Britain
Great Britain, and especially England, offer the best Indian curry, Japanese sushi, Turkish kebabs and plenty of original Italian and French specialties. The choice of foods from all over the world is huge, and a broad portfolio of Podravka's products has won a number of British consumers.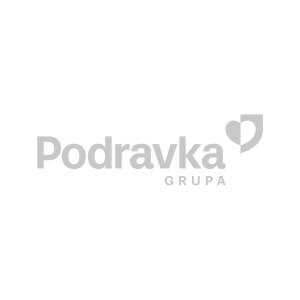 Head Office
Podravka d.d.
Ante Starčevića 32
48000 Koprivnica
Croatia
Contact:
Davor Lokotar, Head of the market
tel: +385 48 653 165
fax: +385 48 653 031
Distributor:
Gima (UK) Ltd.
Gima House
Unit 4 Rippleside Commercial
Estate
A13 Ripple Road, Barking
London, IG11 0RH
+44 20 8709 0010
www.gimauk.com
telesales@gimauk.com
For a number of years Podravka's products have been present in Great Britain. The shelves of London stores hold Vegeta which has won the consumers of this multiethnic capital of Great Britain.
Apart from Vegeta, other renowned Podravka's products are: soups, Ajvar, Čokolino, canned meat, pates...
Scottish cuisine has its national meals, the most renowned are: haggis (sausage from sheep innards), black pudding (blood sausage), shortbread (hard cookies), bannock (thin round oat flour bread) and naturally, Scotch whiskey.
Irish cuisine has colcannon (mashed potatoes, cabbage and butter with seasonings), champ (mashed potatoes with eggs and spring onions) and Irish stew (stew of lamb with potatoes, onion and parsley).
Among Welsh meals the most renowned are Welsh rarebit (browned toast with cheese melted in beer), faggots (pork dumplings) and crempogs (pancakes with buttermilk)
Fast facts
Capital: London
Other major cities: Birmingham, Leeds, Glasgow, Sheffield
Climate: windy, wet, with lots of rain
Population: English, Scots, Welsh, Irish, Indians, Pakistanis
Religion: Christians (71, 6%), Muslims, Hindu, others
Currency: pound (£)
Recognizable symbols: double decker ( a red bus that has two storeys or decks), black cab (taxi), red callbox, royal family, Foot Guards, Buckingham Palace, London Eye, Big Ben, Wimbledon