Czech Republic
Czech Republic abounds in rivers and lakes so there is no doubt that freshwater fishes are growing in popularity. Fishes are prepared in several ways: boiled, baked or fried. Podravka products are the winners of many awards and honors in various categories in this market.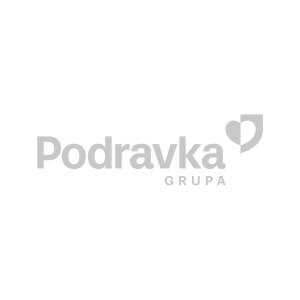 Podravka products have been present on the Czech market for many years through the family company Lagris. Since 2002, Lagris has became part of the Podravka Group. Conscientiously working employees take care of a wide portfolio of the product range every day primarily through product's distribution on the Czech market.

The best selling products on the Czech market are: Podravka seasoning, Ajvar, bouillons and more recently also Natur versions of spices and seasonings. Under the Lagris brand, rice is especially popular: classic parboiled as well as premium basmati rice, jasmine, carnaroli or sushi. The Lagris brand also covers popular pulses - lentils, beans, peas, pulses mixtures and potato side dishes.
Our products have won a number of awards in the Czech Republic. Premium Lagris rice won the "Consumer Choice - New Product of the Year" and "Consumer Choice - Packaging of the Year" awards (2010, 2011), and Podravka Natur (2012) also received awards in the same categories. The "Superbrands award" was won by the Podravka brand (2012, 2013, 2014) as well as the Lagris brand (2016). Podravka products regularly receive the prestigious "Superior taste award" every year in many categories.
Geographical position
The Czech Republic is located in Central Europe, according to the state system it's a parliamentary republic. The Czech Republic has an area of 78,866 km2 and a population of approximately 10.7 million. The capital city is Prague with more than a million inhabitants. The beautiful picturesque nature of the Czech and Moravian mountains, swimming or fishing in South Bohemian ponds or the fairy-tale castles and chateaux are definitely worth viewing...
Kitchen characteristics
Historical nations have also left their mark on today's Czech cuisine. For example, nowadays we eat goulash brought by the Hungarians or spices, lentils and millet brought to Europe by Arabic traders. The Habsburgs also had a great influence on Czech cuisine, thanks to which we like schnitzels and Slovaks with their "halušky" (gnocci). Other popular dishes include roast meat, dumplings (with sausage and cabbage, but also sweet dumplings with fruit, cream sauces, fried cheese and Christmas speciality is fried carp. Czech specialities include cheeses, sausages, cracknels, plum brandy, cakes and other delicious dishes.