Croatia
In Croatia there is practically no family that does not use Vegeta, a child who does not eat Čokolino. Croatian cuisine is primarily regional and thus very diverse, so always interesting and very delicious.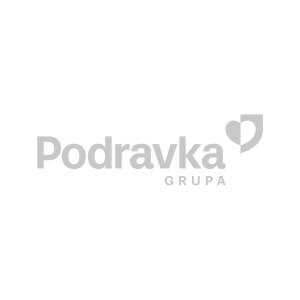 Podravka d.d.
Ante Starčevića 32
48000 Koprivnica
Croatia
tel: +385 48 651 144
fax: +385 48 622 008
e-mail: podravka@podravka.hr
Podravka originated in 1947 on the foundations of former jams factory and fruit processing plant owned by the Wolf brothers. Owing to the long-year trust of our consumers, our greatest success, we have become a food brand no. 1 in the entire region. There is practically no family in Croatia that does not use Vegeta, a child who does not eat Čokolino, and this all a result from the efforts of hard working Podravka employees in all the regional branch offices. They take care about the distribution and sales of a wide variety of Podravka products throughout Croatia.
A series of awards in the area of economic, environmental and social impact, occupational safety, design and Internet presentation show the powerful position of our high-quality products in the Croatian market. So together with our consumers, we respect the tradition and its values, and combined with modern creative methods and technological achievements, we set standards and create latest market trends.
Travel tips (must do)
To see and experience some of Croatia's natural beauties - Plitvice lakes, Brijuni islands, Kornati islands, Mljet, waterfalls of Krka, Paklenica, Kopački rit, Risnjak, Vransko lake on island of Cres or Blue cave (grotto) on Biševo.
to see the sights in the capital Zagreb, but also in other bigger towns - Osijek, Varaždin, Pula, Rijeka, Zadar, Split, Trogir and Dubrovnik.
If you happen to be in Istria at the end of July, don't miss some of the films at the Motovun film festival, a tennis match at the ATP tournament in Umag or Hum - the smallest town in the world.
Admirers of history and culture should definitely visit the medieval castles in Zagorje - Trakošćan, Miljana, Tabor...
When you are in Zagorje, you should visit Krapina and Hušnjakovo hill with the richest Paleolithic finding site of the Neanderthal man in Croatia.
For those looking for active holidays, we recommend islands Hvar and Brač, rafting on rivers Dobra and Cetina, and for the true Robinsons - accommodation in the lighthouses on the islands st. Ivan, Dugi otok, Prišnjak....
Which souvenir to take from Croatia? A tie, gingerbread heart, umbrella from Šestine, pen or fountain pen by Slavoljub Penkala, Vučedol Dove, Pag lace, stone replicas of Baška Plate..