Bosnia and Herzegovina
By the number of employees Podravka B&H belongs among Podravka's most numerous companies. And when you are in Bosnia and Herzegovina, forget about the diet. With the diverse offer offered by the numerous restaurants you surely will not be able to resist the enticing aromas coming from the strategically positioned shops where they sell ćevapi, burek, or maybe pastry shops where you will be greeted by the hospitable hosts and additionally in you with their immediate approach and kindness.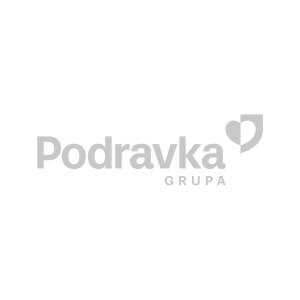 "Podravka d.o.o" Sarajevo in BiH was registered in December 1992, and its operations started in March 1993.
"Podravka d.o.o. BiH" is today among Podravka's companies with the highest number of employees who take great credits for successful sales of a wide range of Podravka products in their market.
Among the most wanted Podravka products in B&H there are: Vegeta, Chicken soup with noodles, Fant seasoning mixes, Lino Čokolino, Lino crunch, Lino lada, Dolcela puddings, whipped creams, Kviki gric and pretzels, Chicken pate, Beef goulash, Beef hash, tomato products and condiments and wide range of Podravka teas. Eva, healthy treasury of fish products, is represented by an exhaustive range of canned fish, salads and fish spreads. Under the Lino brand consumers can find a wide range of Lino product: Lino dehydrated food, Lino cereals, Lino baby biscuit, Lino grits, Lino friut purees and Lino baby flips.
Wide assortment of ŽITO products under the brands: Zlato Polje (rice, pasta, corn grits, wheat semolina) and ŠUMI candies – caramels, jelly candies, gummy candies, filled candies with a high share of natural fruit juice, vitamins and minerals, and free of artificial colours and flavours. New products Salut – a unique mixture of mineral salts with 35% less sodium than table salt.
Best Buy Award research carried out in the countries of the region for the period 2013/2014 indicate that B&H consumers put on first place Podravka's canned vegetables, fruit sauces and canned ready meals; Vegeta food-seasoning, Dolcela pudding powder and Eva canned fish.
2019 was a fantastic year for Podravka in Bosnia and Herzegovina, as seen by the recognitions received. Podravka products were classified "must haves" in six categories: Soups and bouillons, Seasonings (Vegeta and Fant), All for baby (Lino), Cream spreads (Lino Lada), Marmalade and jams (Podravka jellies and jams), Warm beverages (Podravka teas). This was the result of a survey of traders and consumers organised by the In Store magazine, while the Golden Bisnode certificate of excellence is a prestigious recognition for high quality operations.
This certificate further confirms the reputation of companies and raises trust in the domestic and international business community, while also stressing additional trust of business partners. This is based on the results of financial analyses conducted in 19 European countries according to the same criteria, and Podravka d.o.o. Sarajevo was granted the status of a Golden company in Bosnia and Herzegovina.
Interesting facts
Baščaršija in Sarajevo
Old bridge in Mostar
Tvrđava Kastel in Banja Luka
Neum on the Adriatic
Monastery Tvrdoš, Međugorje
Blagaj, spring of the river Buna and Derviška tekija from the 16th century
National park Sutjeska
Jajce, fortress
Počitelj fortress and Old Town
Skiing resorts – Jahorina, Bjelašnica, Vlašić, Kupres and Blidinje
Travnik – birth place of the Nobel Prize winner Ivo Andrić