GNOCCHI MEDITERANNEAN
- Recipe by coolinarika.com -
If you are a fan of mare-and-monte dishes popular in the Mediterranean countries, try this unique combination of seafood and mushrooms seasoned with lime juice and carob brandy served with home-made gnocchi for an impressive centrepiece of your party dinner.
90 min
Intermediate
4 persons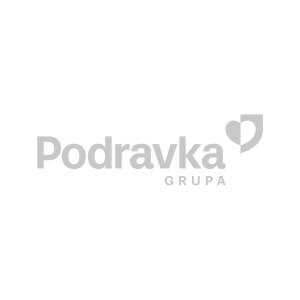 Preparation
Dust the prawns with Vegeta Mediterranean and leave to marinate.
Add 2-3 tablespoons of olive oil into a saucepan and fry the marinated prawns. Squeeze one lime into the saucepan, add capers, the remaining olive oil and minced garlic.
When the prawns or shrimp are done, add sliced porcini and button mushrooms, stir in 1/8 cup of carob brandy and one Podravka vegetable broth cube.
Top with water, bring to boil, add the passata and cook briefly.
Incorporate half-and-half or single cream into the sauce to thin it down to a pink hue, and season with black pepper.

Potato gnocchi

Boil the potatoes, peel the skin immediately and push through the ricer while still warm. Add butter and allow to cool before incorporating the egg, flour, salt and nutmeg.
Knead lightly into a soft dough.
Cut the dough and roll out into snake-shaped logs on a floured surface. Cut and shape the gnocchi as desired.
Cook in batches in a large pot of boiling water. The gnocchi are done as soon as they pop up back to the surface.
Rinse and drain well.
Serving: Served with boiled gnocchi.
Advice: Starch potatoes are the best when it comes to making gnocchi. You can determine if the chosen variety is right for gnocchi if you slice a potato with a knife. If you see whitish liquid on the cut that sticks to the knife, you have the right kind of potato which is less water-absorbent, needs less flour and will give the right consistency to your home-made gnocchi. Starchy potato varieties from the region of Lika in Croatia are the perfect choice for this purpose.