Chicken Stuffed with Chutney
- Recipe by coolinarika.com -
Try a tasteful new recipe and you will love the perfectly balanced flavours and delightful look of a juicy chicken steak on your plate.
40 min
Intermediate
4 persons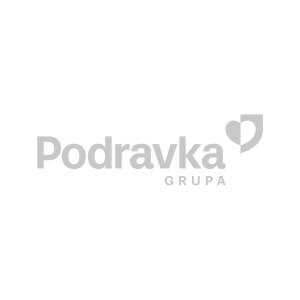 Preparation
Trim the chicken fillets, make a cut in the middle with a small sharp knife and sprinkle with Vegeta universal.
To make the stuffing, combine chutney, breadcrumbs, finely chopped spring onion and parsley in a bowl, add the egg and mix well.
Use a piping bag to stuff the chicken fillets and secure them with toothpicks.
Coat the chicken with flour and fry with a little oil on all sides. Deglaze with white wine, add the water and chicken bouillon, and cook on low heat for about 10 minutes.
Finish the sauce by adding cream and cooking briefly.
Serve with potato gnocchi boiled in a large pot of lightly salted water.
Serving: Serve this chutney-stuffed chicken with potato gnocchi.
Nutritional values
Energy

768 kcal

/

3.210 kJ

Total fat
53,61 g
– od toga: zasićene masne kiseline
1,46 g
Total carbohydrates
22,55 g
Diet fibres
265,23 g
Total proteins
46,15 g
Salt
3,88 g
Vitamin A
1.185,09 μg
Vitamin D
71,99 μg
Niacin
25,36 mg
Pantoten acid
2,04 mg
Potassium
678,62 mg
Calcium
331,19 mg
Phosphor
549,29 mg

…

show all

Per 100 g of product

Source: Podravka d.d.