Sun filled joy of Mediterranean
- Recipe by coolinarika.com -
Tasty sardines will bring out the best in a well-known pasta and Mediterranean ingredients combination, making it perfect for a dinner by the sea.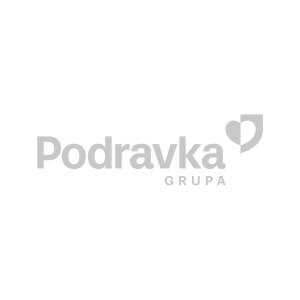 Preparation
Sauté the chopped onion to soften in hot olive oil.
Add crushed garlic, chopped tomatoes, tomato puree, Vegeta Mediterranean, strained and rinsed capers, and sliced olives.
Sauté the sauce for 10 minutes, then stir in sardines cut into pieces.
If necessary, add salt, pepper and sprinkle with parsley.
Serving: Serve poured over cooked pasta and sprinkle with chopped basil.
Advice: You can also serve the prepared Mediterranean sauce with boiled rice.
Nutritional values
Energy

377 kcal

/

1.576 kJ

Total fat
19,14 g
Total carbohydrates
30,14 g
Diet fibres
5,52 g
Total proteins
23,10 g
Salt
3,39 g
Vitamin A
2.465,99 μg
Vitamin D
42,97 μg
Niacin
14,18 mg
Pantoten acid
0,83 mg
Potassium
1.186,32 mg
Calcium
109,94 mg
Phosphor
227,24 mg

…

show all

Per 100 g of product

Source: Podravka d.d.