Tomato Pie
- Recipe by coolinarika.com -
An unusual pie with tomatoes is a real summer dish, in which it is possible, thanks to canned tomatoes, to enjoy throughout a year. An excellent cooperation of chef, dough, cheese, garlic, basil, tomatoes….
60 min
Intermediate
4;6 persons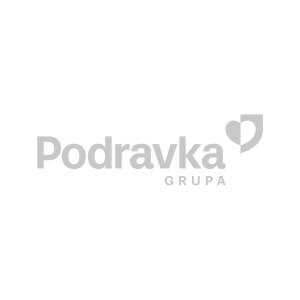 Preparation
Make from flour, salt, olive oil, butter, egg, grated cheese and regular cream a short (crust) pastry. Leave it to stand at cold place for about 30 minutes. In a broader saucepan shortly sauté paprikas cut in cubes, than add sliced seedless tomatoes, Vegeta Twist for salad, finely chopped garlic, cut basil and sugar. Sauté gently while the juice of vegetables evaporates. Cool down.
Roll the dough out flat to thicknes of 1/2 cm. Part of dough put into the oiled 15×20 cm baking pan and bake in oven at 210°C for about 10 minutes.
Halfdone dough take out, spread over cooled tomato stuffing, and a cheese on top of it.
The remaining dough cut into strips and arrange them net-like over tomatoes and cheese.
Serving: Baked pie cool down a little, cut and serve.
Advice: Strips of short (crust) pastry brush with whisked egg, sprinkle with sesame and bake.
Nutritional values
Energy

533 kcal

/

2.228 kJ

Total fat
30,85 g
Total carbohydrates
53,45 g
Diet fibres
4,52 g
Total proteins
12,96 g
Salt
3,20 g
Vitamin A
2.213,36 μg
Vitamin D
14,52 μg
Vitamin C
83,36 mg
Niacin
6,93 mg
Potassium
646,78 mg
Calcium
319,58 mg
Phosphor
286,86 mg

…

show all

Per 100 g of product

Source: Podravka d.d.