FILO PASTRY SHELLS FILLED WITH FISH AND VEGETABLES
- Recipe by coolinarika.com -
These easy-made filo pastry shells filled with tender white fish and vegetable combination will make a perfect addition to your festive dinner party.
50 min
Intermediate
4 persons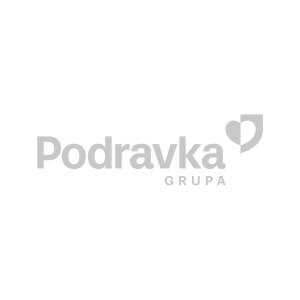 Preparation
Roll out the filo pastry. With a pastry cutter, cut 8 rounded shapes of pastry (9 cm in diameter). Cut a hole in the centre of 4 pastry shapes with a smaller-sized cutter.
Place 4 full pastry shapes in a baking tray. Brush with beaten egg yolk and place the other shapes with holes on top. Bake blind in the hot oven at 220 °C/gas mark 7 for about 15 minutes.
Cut and dice the sweet pepper and onion. Fry with 2 tablespoons of olive oil in a skillet or saucepan; add the minced garlic, diced tomatoes, raisins and one spoonof Vegeta.
Adding a little water as necessary, sauté for 10-15 minutes or until done. Add chopped Swiss chard and parsley leaves and stir to incorporate.
Cut the fish filet into strips and fry with the remaining olive oil in a skillet. Add the sautéed vegetables and stir to combine.
Serving: Fill the baked pastry shells with the fish and vegetable combination, and serve.
Little secret: Instead of dicing the onion, try slicing it into rings, sprinkling with salt to enhance the sweetness of the onion and frying it until nice and golden. Crispy fried onion rings will look nice and taste great with these fish and vegetable pasta shells.
Nutritional values
Energy

761 kcal

/

3.181 kJ

Total fat
53,51 g
– od toga: zasićene masne kiseline
3,07 g
Mono non-saturated fatty acids
11,48 g
Polysaturated fatty acids
2,52 g
Total carbohydrates
47,96 g
Diet fibres
2,05 g
Salt
0,20 g
Vitamin A
4.754,17 μg
Niacin
9,13 mg
Pantoten acid
0,95 mg
Potassium
477,21 mg
Calcium
49,46 mg
Phosphor
214,61 mg

…

show all

Per 100 g of product

Source: Podravka d.d.