Fish cartoccio with mashed peas
- Recipe by coolinarika.com -
Prepare hake in a pouch that will preserve all the taste and aroma.
25 min
Intermediate
4 persons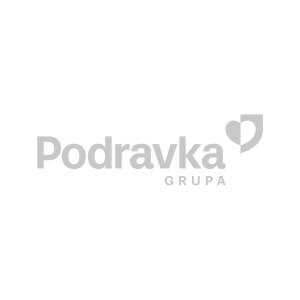 Preparation
Drip lemon juice and sprinkle a tablespoon of Vegeta onto the fish fillets. Prepare a baking pouch out of baking paper.
Smear the paper with olive oil, place the fillets on the paper and cover them with onion rings and lemon zest. Put some olive oil on top and close the pouches. Place them on a baking tin and put them in a preheated oven at 220°C for 10 minutes.
Boil the frozen peas in 250 ml of boiling water in which you've added chopped onions and chicken stock. When it comes to a boil, cook for 10 more minutes. Drain the peas, add butter and some of the water in which you cooked the peas (if necessary). Mash with a hand blender.
Serving: Serve the mashed peas with the baked fish.
Advice: The cartoccio is a way of thermal processing in a paper bag, where the main purpose is creating steam and preserving the moisture in the food. It also preserves the intensity of the aromas and the taste of the food. A dish al cartoccio must be opened at the table so that the lovely aromas of the dish are released in front of you at the right time.
Nutritional values
Energy

518 kcal

/

2.165 kJ

– od toga: zasićene masne kiseline
9,60 g
Mono non-saturated fatty acids
16,69 g
Total carbohydrates
23,18 g
Diet fibres
7,51 g
Salt
0,31 g
Vitamin A
1.386,35 μg
Vitamin D
57,00 μg
Pantoten acid
1,32 mg
Potassium
733,81 mg
Calcium
78,17 mg
Phosphor
442,86 mg

…

show all

Per 100 g of product

Source: Podravka d.d.