Rolled veal
- Recipe by coolinarika.com -
Have no doubt that your dinner companions will appreciate and remember this tender juicy rolled-up veal handsomely streaked with alternate bands of green spinach leaves and pancetta.
140 min
Complex
8 persons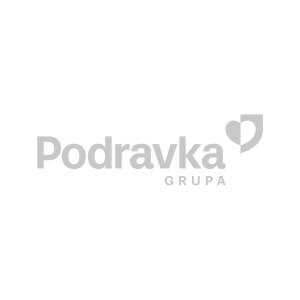 Preparation
Cover a nice large piece of deboned and trimmed belly of veal with a large sheet of cling film and pound with a mallet to slightly flatten.
Crush fennel, pepper and dry thyme in a mortar, add a pinch of smoked paprika and Vegeta spice and mix well with the pestle. Sprinkle on trimmed veal and rub the mixed spices into the meat. Arrange sliced pancetta and briefly cooked spinach leaves on top. Roll up the veal and tie with a piece of butcher's string.
Heat the oil in a large skillet, and brown the rolled-up veal on all sides. Transfer to an oven-proof or casserole dish, pour the oil and juices formed in the bottom of the skillet over the veal, and add a pinch of salt and 100 ml of dry white wine. Cover and bake in a moderate oven at 180 °C for about 1 hour.
Remove the veal from the oven and allow to rest. While the meat stands, strain the roasting juices into a small saucepan and cook over medium heat. Combine 2 teaspoons of Gussnel with a little water and add to the saucepan to thicken the sauce. When the sauce boils, remove from heat, and add the brandy and a teaspoon of aronia berry jam.
Meanwhile, boil the potatoes, celeriac and onions in a pot. Drain well in a colander; add butter, nutmeg and a pinch of salt, and mash.
Carefully slice the rested veal roll, arrange slices on a serving platter, and serve with mashed vegetables and gravy.
Advice: Ask your butcher to trim the veal for you.
Nutritional values
Energy

603 kcal

/

2.521 kJ

Total fat
27,97 g
– od toga: zasićene masne kiseline
9,50 g
Mono non-saturated fatty acids
9,05 g
Polysaturated fatty acids
6,49 g
Total carbohydrates
22,13 g
Salt
0,35 g
Vitamin A
1.697,26 μg
Vitamin D
36,00 μg
Niacin
1.697,26 mg
Potassium
1.607,48 mg

…

show all

Per 100 g of product

Source: Podravka d.d.