Aromatic roast
- Recipe by coolinarika.com -
Pork loin is an excellent choice for roasting. Pour a mixture of oil and vinegar over it and serve an aromatic dish.
90 min
Intermediate
4 persons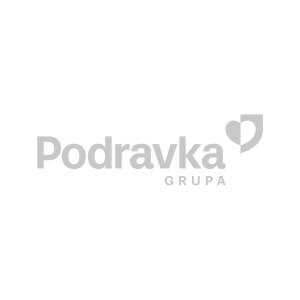 Preparation
Cover the pork loin in marinade and let it sit for at least 30 minutes.
Put the marinated meat in an oiled roasting pot along with the leftover marinade and pour in the wine. Cover the pot with baking paper or aluminium foil and roast for about an hour at 200°C. Occasionally turn the meat, and uncover it after 40 minutes to brown it slightly. Cut the roast warm or cold and serve with a salad.
Prepare the salad by chopping the lettuce. Put it into a serving bowl, add sliced tomatoes, cucumbers, onions and drained chickpeas.
Mix, add salt, pepper, oil and vinegar and serve.
Advice: Pork loin is an excellent choice for roasting. It's best to roast it at 220°C for 20 minutes, then at 180°C for another 45 minutes.
Nutritional values
Energy

812 kcal

/

3.394 kJ

Total fat
46,40 g
– od toga: zasićene masne kiseline
8,85 g
Mono non-saturated fatty acids
12,31 g
Polysaturated fatty acids
19,85 g
Total carbohydrates
21,59 g
Diet fibres
4,41 g
Total proteins
70,46 g
Salt
0,39 g
Vitamin A
384,95 μg
Vitamin D
36,00 μg
Niacin
30,34 mg
Pantoten acid
2,76 mg
Potassium
1.338,55 mg
Phosphor
684,17 mg

…

show all

Per 100 g of product

Source: Podravka d.d.