Braised pork tenderloin with vegetables
- Recipe by coolinarika.com -
Soft pork tenderloin braised in olive oil with carrots and broccoli make a perfect choice for your main dish today.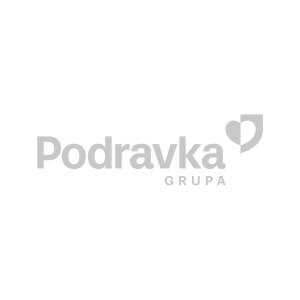 Preparation
Trim the pork tenderloin by removing any fat or tendons. Sprinkle with Vegeta Twist for pork, rub the seasoning mix into the meat and drizzle three spoons of oil to marinate. Allow the meat to rest for about 30 minutes.
Meanwhile, slice the carrots and cut the broccoli. Bring water to boil in a pot and add the sliced carrots. After 10 minutes, add the broccoli. Cook for a couple of minutes, turn off the heat while the broccoli is bright green and still crispy, and drain the vegetables in a colander.
In another pan, add pressed garlic and drained vegetables to the warm oil, and fry briefly stirring all the time.
Heat the remaining oil in a skillet, add the marinated tenderloin and brown on all sides. Reduce the heat, deglaze with a little water, cover and continue to cook for 20 minutes. Pork tenderloin should remain soft and pink on the inside.
Slice the braised tenderloin and serve with fried vegetables.
Advice: Tenderloin is a lean cut of pork low in calories. Vegeta Twist for pork combined with a bit of oil makes a perfect rub that will render the pork soft and juicy.