This divine jam contains no preservative. A high content of cranberries give the jam a characteristic and rich taste, fragrance and ruby-red colour.
Recently, cranberry has been praised more and more because it is believed that it prevents urinary tract infections. In past it was used to relieve digestion difficulties and scurvy. Powerful!
Summary...
Natural and healty • Extra fruits • Without preservatives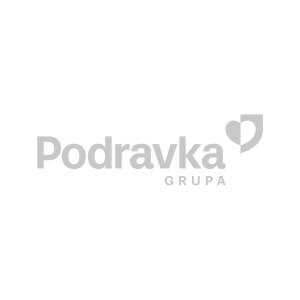 BestBuy AWARD 2014/2015 - Jam, PODRAVKA
to be consumed directly on bread, bun, pancakes, various sweets.
sugar, cranberry puree, gelling agent pectin, acidity regulator citric acid
Storage: refrigerate after opening.
Shelf life: 18 months.
Packaging: 440 g.
Nutritional values
| | |
| --- | --- |
| Energy value | 268 kcal / 1139 kJ |
| Fat | 0 g |
| - Saturated fats | 0 g |
| Carbohydrates | 67 g |
| - Sugars | 67 g |
| Proteins | 0 g |
| Salt | 0 g |
| … | show all |
| Source: Podravka d.d. | Per 100 g of product |
See similar products
FLAVOUR
MAIN INGREDIENT
MEAL
OTHER CHARACTERISTICS
PREPARATION TIME
PRODUCT TYPE
BRAND