Tea for the youngest...and for the rest!
This pleasant and refreshing drink is a mild herbal mixture of common herbs.
The majority of this tea consists of fennel with exceptional balm scent and bitter taste, and is relieved by adding chamomile, pleasant thyme and honey-tasting linden. Give children the cooled tea to provide them with recommended amount of daily needs for liquids. Of course, adults will be delighted with aroma and scent of this tea, too.
Summary...
100% herbal • A mild herbal mixture of common herbs • For children and adults
Značajke proizvoda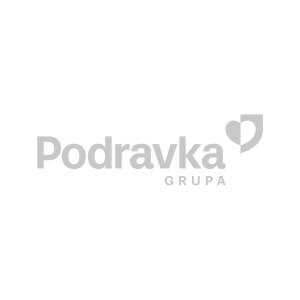 Preparation
pour the filter bag with 2 - 3 dl of boiling water and cover. Remove the filter bag after 2 -5 minutes. Sweeten to taste.
Storage: keep in dry place.
Shelf life: 18 months.
Packaging: 20 filter bags of 2 g/net: 40 g.
Ingredients
fennel 40%, chamomile flower 30%, thyme 20%, linden 10%.
See similar products
BRAND
PRODUCT TYPE
MEAL
PREPARATION TIME
FLAVOUR
MAIN INGREDIENT
OTHER CHARACTERISTICS