Dolcela prepared a big birthday surprise for Enrique Iglesias
Enrique Iglesias filled up the Arena in Zagreb for his 41st birthday and ensured a magnificent evening, and Podravka and Dolcela made sure to surprise him.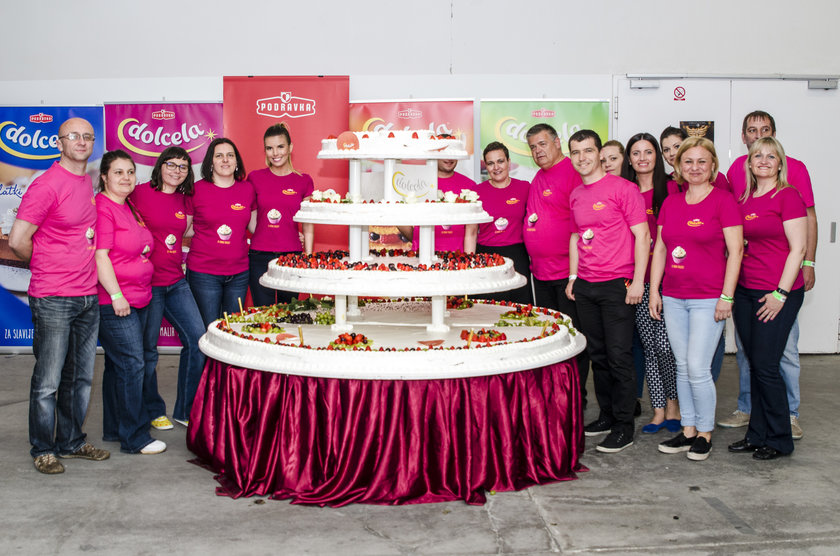 Musical performances of celebrities are always a special treat, but the spectacle that we had the opportunity to participate was truly an unforgettable. Full Arena sang tirelessly with Enrique for full three hours. Renowned hits such as "Hero", "Escape", "Bailando", "Rhythm Divine", "Duele el corazon" rang across the hall, and Latino pop lovers followed them out loud.
Atmosphere packed with emotions peaked when the entire hall sang Happy Birthday in thunder.
Only for this occasion Podravka prepared an impressive Dolcela cake weighing more than 500 kg which was together with the Enrique tasted backstage before the concert by the lucky winners in the competition "Latino pop king for the queen of desserts" and "Congratulate his birthday" which were organized by Podravka during March and April. For the perfect and sweet end of the day, other visitors tasted the birthday cake in the lobby after the concert.