Puddings with the taste of fantasy
Luxurious tastes of chocolate and exotic bourbon vanilla in the new Dolcela premium puddings.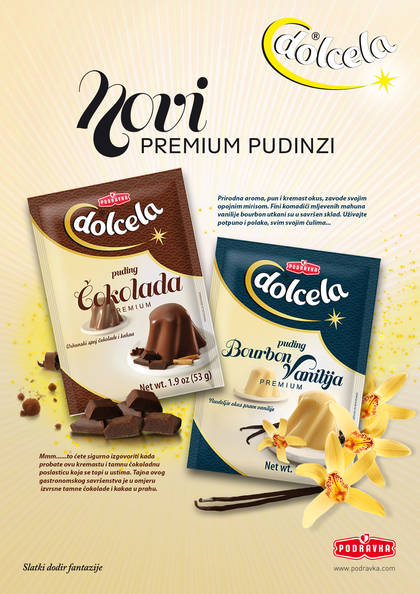 Image campaign for Dolcela puddings is running from 5th March till 2nd April 2010, consisting of TV videos, printed advertisements and consumer actions at points of sale.
This media campaign will present the new premium Dolcela puddings: Chocolate premium pudding, dark, creamy chocolate delight melting in your mouth, the secret of its gastronomic perfection being in the ratio of delicious chocolate and powder cocoa; and Bourbon vanilla premium pudding, creamy delight with the natural bourbon vanilla flavour complemented by the fine grains of grounded vanilla pod.