Branimir Perković
I am convinced that one can learn more in Podravka than in any similar company.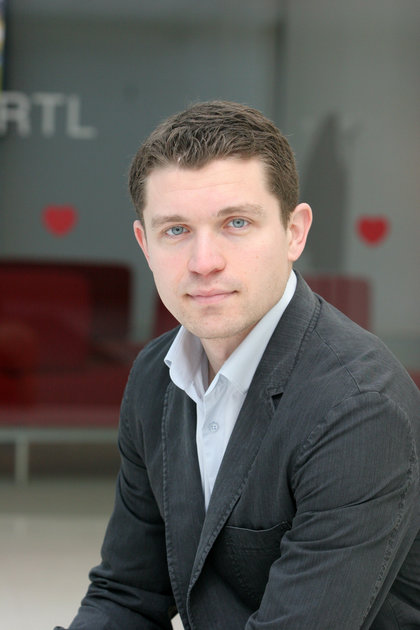 What are your business tasks and responsibilities within the company?
Being a technical director at the Baby Food and Cream Spreads factory implies all technical and technological aspects of production.
Further on, the job includes strategic and operative management of the production. Strategic part includes managing projects regarding energetics and production process, with the purpose of improving production and increasing efficiency.
Then there is active participation in planning and realization of the investment plans and investment maintenance, profitability studies and new technologies implementation.
Operating part includes planning and delegating tasks, coordinating managers of organizational units, as well as monitoring and making sure tasks are performed and results achieved.
Educating and motivating workers, with the purpose of ensuring production is in line with the production specifications and that optimal productivity is achieved.
Solving current problems regarding the production processes, communication with equipment suppliers, as well as communication with all other departments within Podravka.
Analysis of results achieved, keeping track of KPIs regarding production efficiency.
Being a technical director, I am in charge of implementing occupational safety, compliant to legal provisions, and I am also in charge of implementing fire hazard protection measures.

What were the jobs that you worked on so far?
I first started working in Podravka in 2006, when I received my BA from the Food technology engineering in Zagreb.
My first job was in the Soups factory where I was an intern - there I was familiarized with the complete soup production process as well as with the quality control and product development processes.
After internship I started working in the Soups Factory as a technologist in the production, in charge of product packaging line. In late 2008 I was transferred to the newly built, highly automated Baby Food and Cream Spreads factory, to the position of a technologist in charge of the entire factory. My main task was optimization of the entire production process. In mid 2011, along with the tasks of a technologist, I take over the tasks of a Technical director for the Baby Food and cream spreads factory.

What do you consider the challenges of your work?
Setting up and continuous maintenance of the production system, which will ensure a quality and safe product, in line with the manufacturing specification, with minimum costs and occupational hazard safety, I consider to be the challenges of my job.
In order to realize that goal, a good team work is required, as well as communication among all factory employees, from management to the very workers in the production facility.

In your opinion, what are the advantages of working at Podravka?
Podravka is a company where everything is subjected to high standards of production processes, i.e. the quality and safety of the product itself. Therefore I think that the most important advantage of working in Podravka is that young experts are being raised and educated, having in mind continuous care of processes improvement, which affects the quality of the products. Education, initiative, and team work is also encouraged, and that way additional knowledge is acquired from the areas that are not our primary concern.
I am convinced that one can learn more in Podravka than in any similar company.