Russia
A healthy and tasty Russian meal starts with a snack, continues with hot soup, delights with a main course, and finishes with a dessert.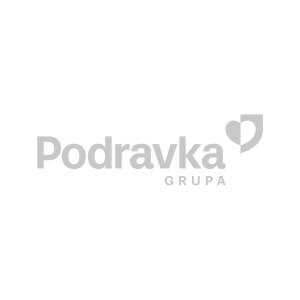 Podravka d.o.o.
Pokrovsky bulvar, 4/17
str. 4A
101000 Moskva
Russia
tel: +7 495 974 81 67
tel: +7 495 974 81 68
fax: +7 495 974 14 20
e-mail: info@podravka.ru
Contact:
Lana Pintarić, Director
Podravka's products have already been present on the Russian market for 40 years. In 1998 the Podravka branch office was registered in Moscow.
Today, the hard working employees of the Russian branch office, among other things, are making an effort to present Podravka products in the best possible way, but also the company as a whole to the consumers in Russia. The growing demand for Podravka products in Russia is a successful indicator of their work and also the satisfaction of the consumers who, however, mostly demand Vegeta, Chicken soup with noodles, Beef soup with noodles...
Travel tips
Do not miss out on the opportunity
to: visit the Hermitage Museum, virtual information
set out on a six-day journey along the 9 446 km-long Trans-Siberian railroad
visit St Petersburg and Moscow
enjoy in the ritual of vodka and caviar.
We have reserved a special place for the world-famous Russians:
the best Russian and world's "writers": Aleksandar Sergejevič Puškin, Fjodor Mihajlovič Dostojevski, Lav Nikolajevič Tolstoj, Sergej Jesenjin, Vladimir Vladimirovič Majakovski, Vladimir Nabokov...
Petar Iljič Čajkovski, Sergej Rahmanjinov, Igor Stravinski, Sergej Prokofjev wrote music in the spirit of Russia
Kandinski and Maljevič painted in Russian colors,
and Jurij Gagarin, known to us all as the first man who flew into space.